I used the newly released "Pull my Finger Dragon" to create this fun card.  You know, the age old joke your dad would play on you, "passed" on for generation?  I just had to add it to this card.  You all have been there right?  Good for a laugh or two.
Creating This Card
I wanted to make it look like he was hanging out in the woods because he has a little lantern on his tail so I had to use the awesome tree dies from Evergreen Trees die set.  This set comes with 4 different style trees and is a favorite.
The base of the card was easy as I used Side Step Card Base die from The Stamp Doctor.  (There is a special 10% coupon code on the right side of my blog when you go to buy this die.)  I love this die as it takes the measuring and cutting…the guesswork, out of making these types of cards.  Once I had the cardbase die cut I build up from there.
After airbrushing the sky on the back panel I added this sweet ornery little dragon that was colored up with the Copic markers and cut out.  I then placed him on front edge of the card.  I used the grass die from the Grass and Cloud Edger die set to create the layers of grass by his feet and in the background.  The Evergreen trees were then added.
The sentiments were done on the computer and then cut out and layered onto the card.
I know Fathers Day has come and gone but this would be the perfect birthday card for that special, funny loved one that loves to continue this tradition in your life.  Good for a snicker-snort.  Be sure and grab him from the store before he is sold out.
Evergreen Trees die set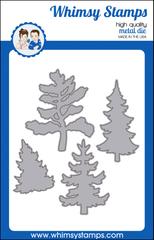 Grass and Cloud Edger die set

Side Step Card Base die – The Stamp Doctor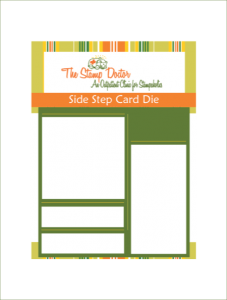 Copic Markers:
N0 N2 N4
YG03 YG17 YG67
W1 W3 W5 W7
B41 B45