Okay sit down for this one or you might fall over!  Here is another peek of the upcoming  Power Poppy July 1st release using Woodland Carpet.  How amazing is this?!
I had big fun with this stamp that comes in a clear set full of beautiful images and sentiments.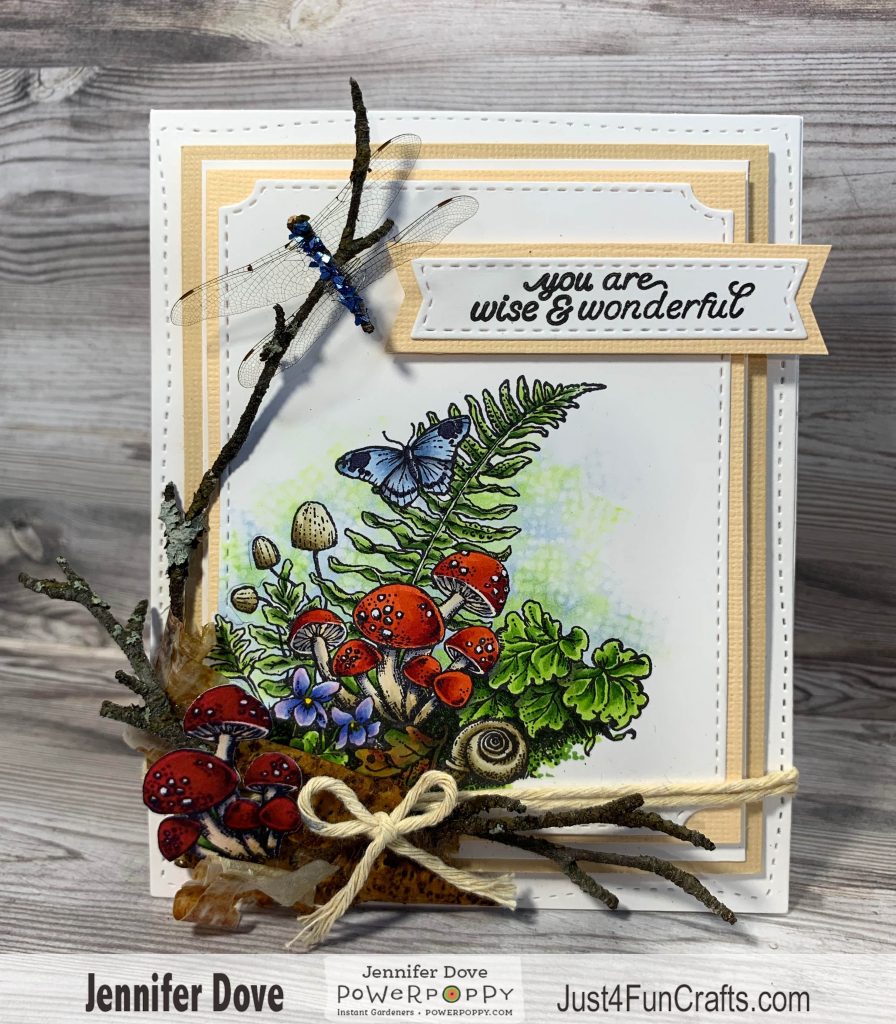 Creating This Card
After coloring this sweet image I had a creative design in mind.  For this card I simply had to step out of my doorway and look around.  Little moss covered twigs, tree bark off the local trees and a poor little dragonfly that didn't make it.  All these things create the cluster in the lower left corner.  (I used a small twig and adhered the dragonfly wings onto it and then added some glitter for the shimmer)
The rest of the card was literally just die cutting layers with some fun dies.  I will link below.
I love the feel of nature in this card.  You never know what might inspire creativity.  For those attending my up and coming Copic Boot Camp,  do you recognize this stamp as part of our logo?  Wink!
Power Poppy
Hand Stitched Rectangles – Whimsy Stamps


Notched Rectangles – Whimsy Stamps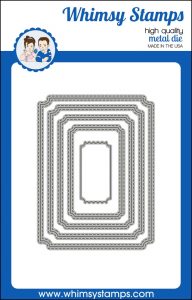 Quick Strips – Whimsy Stamps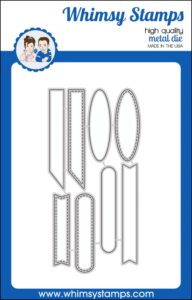 Copic Markers:
E41 E42 E43 E44
R05 R14 R27 R59
BV25 BV23 BV20
YG03 YG17 YG67
B41 B45 V01
G40 G43 G46