Stepping away from our normal, that is just what we did.  For those that don't follow me on facebook, we traveled in our 43 foot RV to Alaska from our summer spot in Arizona.  Unfortunately it has been pretty rainy since we arrived but with rain come blooms and blossoms, so we will just be patient for the rain to stop.
The great news it is is allowing me creative time after over 3 weeks of traveling.  I am a little behind but this will allow some catching up.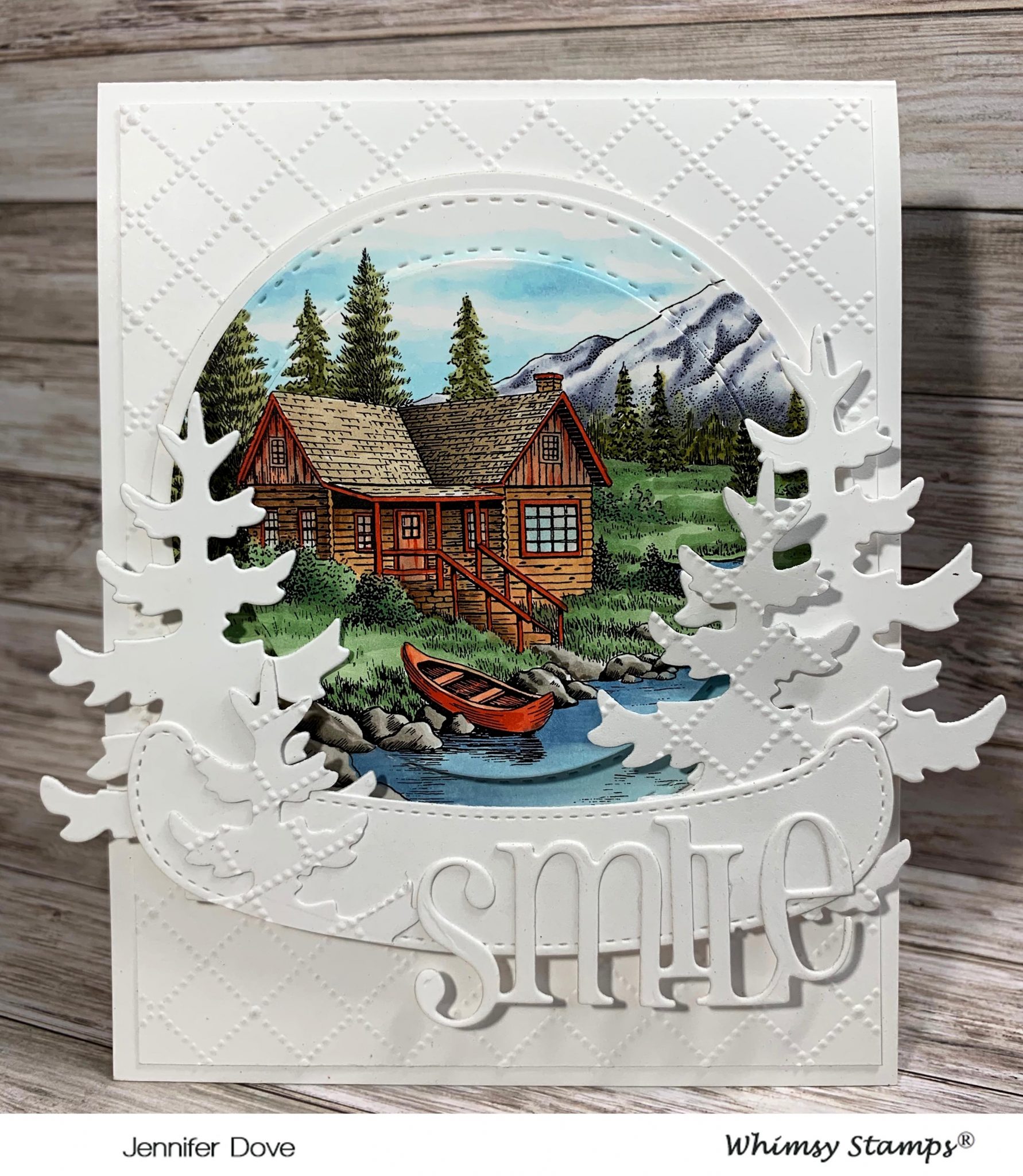 The first card I would love to show you is from the May release from Whimsy stamps featuring Mountain Serenity.  What a peaceful spot this would be.  I wanted it to remain the feature of the card so did an all white card that gives it just enough without taking away from the detailed image.
The base from the awesome die "Shaker Maker Glitter Globe" was used to ground this scenery.  I thought it also kinda resembled a canoe, don't you?  You are going to love all these bits and pieces I combined.  The list is below as well as the colors I chose to use.
Mountain Serenity rubber stamp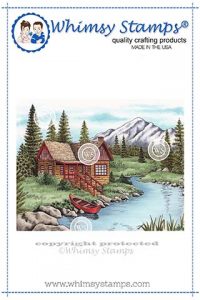 Shaker Maker Glitter Globe die
Copic Markers:
B91 B95
G21 G24 G46 G85
E42 E43 E44
W1 W3 W5
BV20 BV23 BV25
B0000 B000 B41
YG93 YG95 YG99
R02 R05 R08
E53 E55 E57
Thanks for continuing to follow my postings as well as sending sweet comments.  Many have asked for Color of the Day…I have heard your request and will get back to them shortly.  I just need to get caught up on this release and you will see more!  Hugs!!
Jenn Dove