I thought I would switch it up a bit after doing a few very white cards.  This card is definitely is not lacking in color.  These sweet gnomes Illustrated by Dustin Pike, come from a fabulous new clear set from Whimsy Stamps.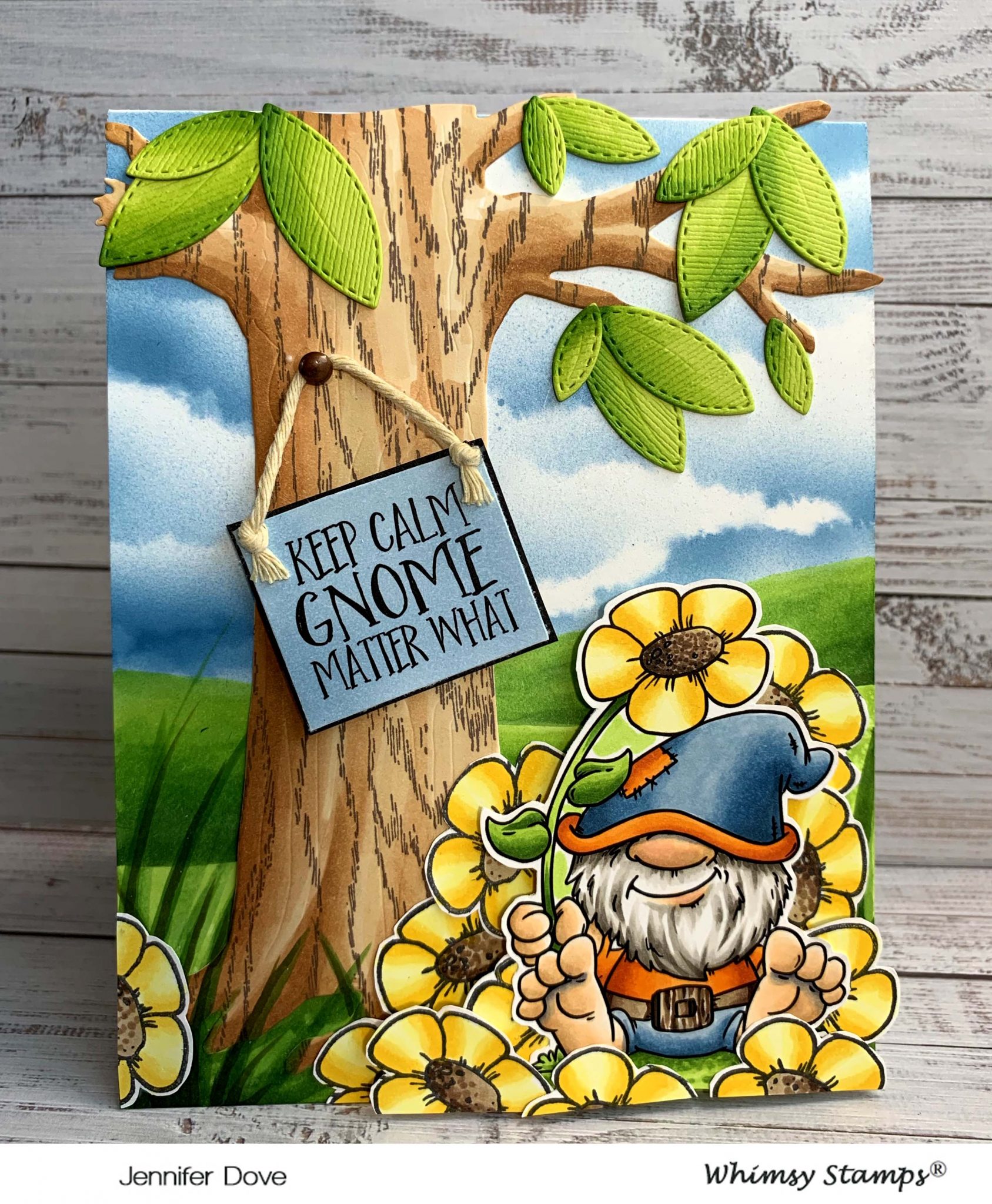 Creating this Card
I am sure you can imagine how fun this card was to make.   The hilly background was hand sketched and colored using my Copic Markers and the sky was done using my airbrush machine and a paper towel.
The next layer was the tree layer.   I cut out the tree from Kinetic No-See All Seasons set with white paper. The die has a nice embossed texture but I wanted a more prominent design, so I used the Woodgrain Background with a dark brown Memento stamp pad.  Once cut out I colored it with my Copics.  Next, I cut the leaves in green paper and shaded them with my Copics.
Can you see the little gnome is popped up?  This allowed me to add tons of the flowers around him.
I loved combining this tree die set and the adorable gnome.  Both these items will be getting a lot of use, for a long time!
Kinetic All Seasons Tree die set

Wood Grain Background rubber stamp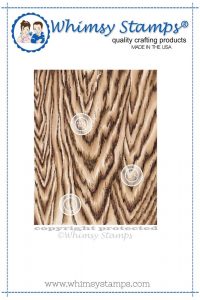 Copic Markers:
B91 B95 B97
E50 E51 E53 E55
YR15 YR16 YR18
YG03 YG07 YG67
W1 W3 W5 W7
C1 C3 C5
E43 E44 E47 E49
E31 E33 E34 E35 E57
Y11 Y15 Y19