Cake with strawberries?  Yes please!!  Cake with a little Gerbil popping out of the center?  Ummmm…sure, why not!  How much more adorableness can one take!
This is the March Club La-la Land kit.  I hope you got in on the club subscription for this one.  If not and you want it, read below.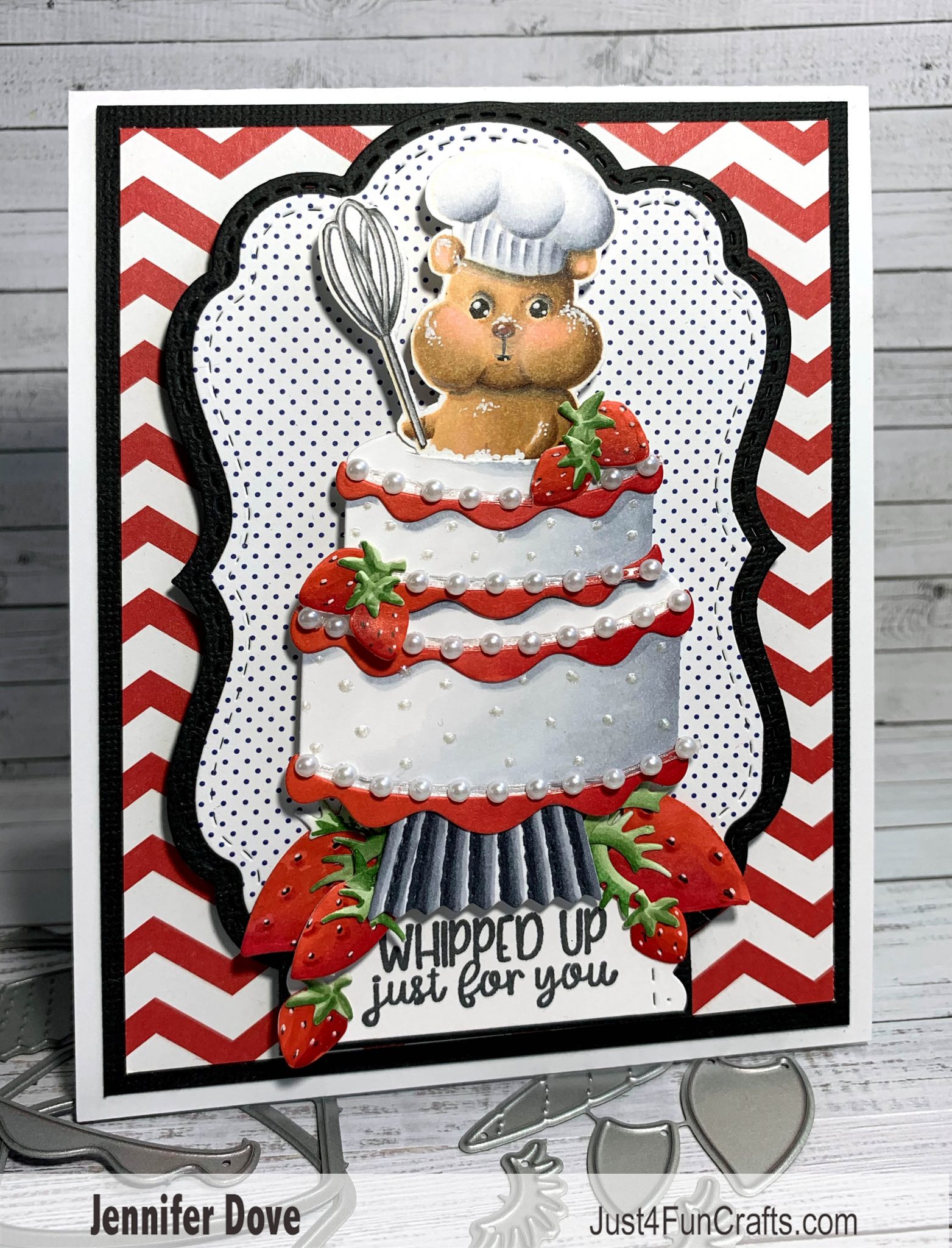 Here is a closeup of the little gerbil with flour all over his widdle cute face.  He has been a busy guy.
Creating the Card
I wanted some larger strawberries to place around the sentiment so I got out my "out of the box" thinker.  Ah, HAH!  The unicorn ears, and eyelashes!  Below you will see the pieces I used to create this!  Don't you love multi-purpose stamps and dies?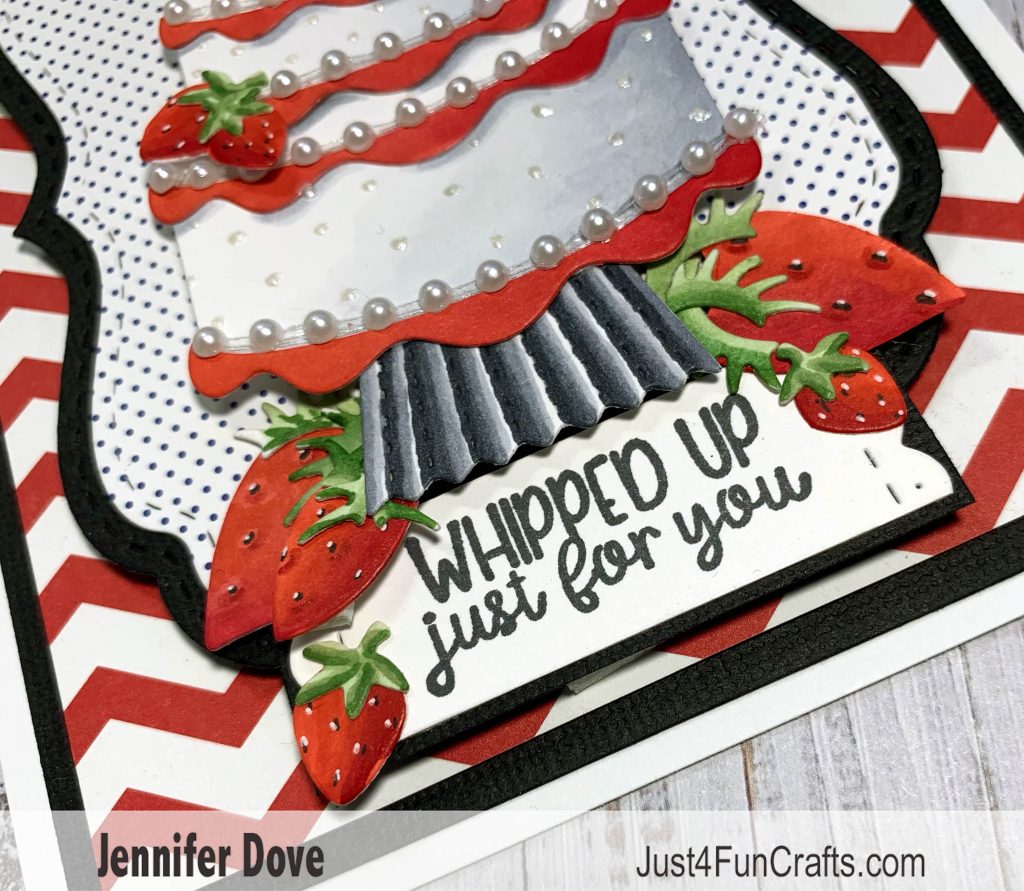 Here is a peek at the dies I used to create the bigger strawberries.  After die cutting the image on white cardstock I colored them up with my Copic markers.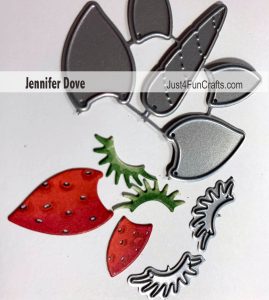 Cake Assembly
I used the fabulous cake piece dies from the Club kit to build the multi-layered cake and before I assembled it I colored the large pieces of cake with a gray markers to add the shading and shadows.  The "wrapper" from the cupcake die was perfect to create the cake stand.
Using my Nuvo Ivory Seashell, I added the tiny dots to the cake pieces and then added strings of pearls above the red  "frosting".
A slit was cut in the top cake tier and I slipped that little gerbil in the opening.  Some white gel pen was applied to create the flour on his face.
The Nested Frames were perfect as a center piece to place the cake onto.  I love how this card, event though it has a simple layout, is such a fun wow card.
You can find some of the products I used below as well as the subscription link to get in on next months La-La Land Club Kit. ***Good news…if you want this kit, subscribe for next months kit.  Once you join within a certain amount of time you will be eligible to purchase back kits if they are available.
Club La-La Land Kit Club
Nested Frames Large dies
Nested Frames Small dies
Build-a-Unicorn dies 
Copic Markers:
E51 E53 E55 E57 E59 R11 E04 Gerbil
W1 W2 W3 W5
R24 R27 R29
C00 C1 C3 C5
YG61 YG63 YG67
Nuvo Crystal Drops – Ivory Seashell
Kaisercraft Pearl Strips