I finally get to show you this card from La-La Land Crafts.  She is so super sweet don't you think.  
In Style Marci
is perfect for those who love their sewing and crafty ways.   If you look really close you can see I not only created some of the front floral pattern paper, but then matched her clothes to it.  Here are some tips on how I accomplished this look.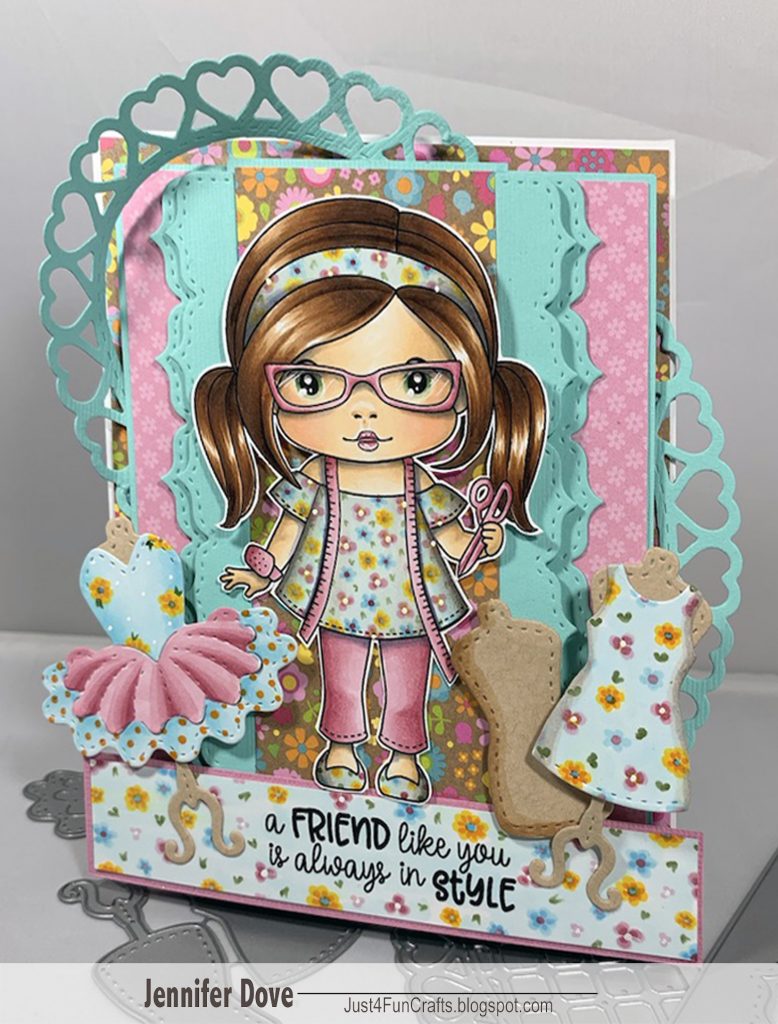 Creating your own paper is as simple as placing 3-5 small dots  in a lighter color, in a circular pattern.  Then I added a slightly smaller dot in a darker color.  Next you add a center in either a marker color or add some white gel pen, bling or Nuvo.  If you want to change the color of the white paper then you will want to pre-color it with your Copics prior to adding the flower pattern…saved a headache of accidentally smearing ink in the process.
I love images that have glasses on.  You can create that special depth just by removing some streaks of color using a blender marker or use that handy-dandy white gel pen to add the streaks over your colored image.  The same thing applies to other transparent objects too.
Happy Coloring –
Jenn Dove