It is with a sad heart I am announcing that Little Miss Muffet Stamps is closing.  But with this sad heart, we will be able to have a happy pocket book as we say goodbye to a fabulous company with amazing stamps.  Sweet and talented Barb has always been an amazing Copic Boot Camp sponsor.  LMM carries DoveArt Studios, Whimsy Stamps, Make It Crafty, C.C. Designs and her own line, a favorite of mine.  Barb was one of the original creators and encouragers of Creative Color Placement with her amazing creative coloring of stamps.  This technique goes hand in hand with her Polka Dot Pals line of stamps.  Let's show her some love by clearing out her inventory!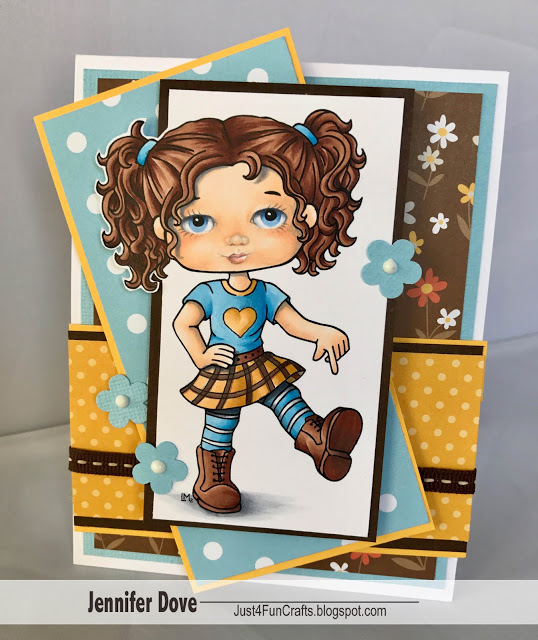 Be sure and grab a few or more of the Polka Dot Pals, My favorite stamps for Creative Color Placement!!  You can find them HERE at $3.40 each!

Right now everything is on a 60% clearance sale and will last until January 31 at 11:59pm Central Time. You'll also find fun DoveArt stamps but they're going quick!  This week only are five exclusive freebies: the Dragon Pack and Polka Dot Pals Adios. Plus with any purchase of TWO Make it Crafty stamps, you'll receive an additional FREE Make it Crafty rubber stamp.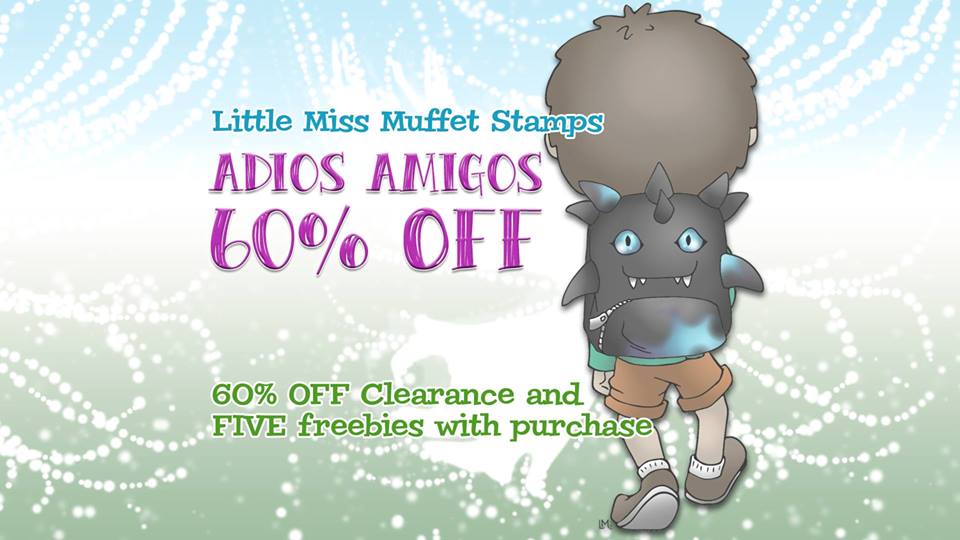 This is the week to stock up on your favorites and freebies. In fact, this is the only week you can stock up on both these freebies and many of your favorites! Please help her clear out her inventory and close up the Little Miss Muffet Stamps shop for her sabbatical in style. Everything is below wholesale value and a great time to stock up.
View the whole store here and don't be shy….Buy, Buy, Buy…before they are bye, bye, bye!

LMM Barb – you are loved and will be missed!  See you out there having more time for family, relaxation and maybe that will include some coloring time too!!! – Jenn