I just love this newer image from Stampendous, "
Willow Climb
". This is a quick and simple card that lets the image shine without to many distraction. I love how coloring the House Mouse stamps are so easy with the drawn texture in the image. You really dont have to worry about a smooth blend other then the face.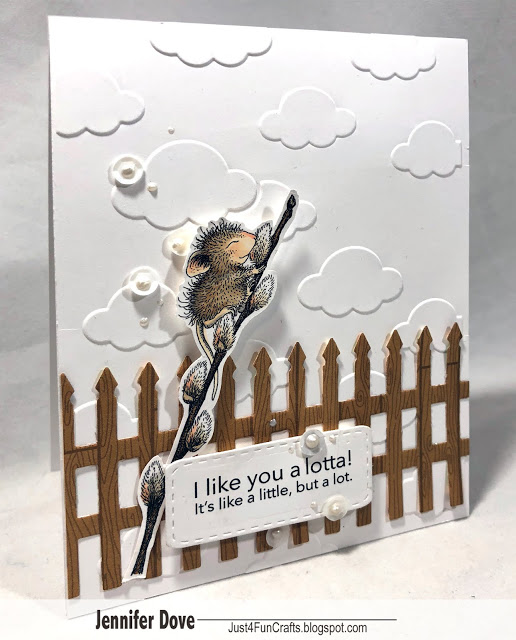 This is a card I am teaching at the end of this month as well as the big sold out event in April at Yosemite. But you can grab your own stamp and whip this little card up all on your own. I added
Ivory Seashell Nuvo Drops
to accent the image. They look like little pearls. I love this color and if you aren't a color collector you at least need to grab this one.
E50 E51 E93
E31 E35
W1 W3 W5