Have you ever tried blowing through the end of a flower trying to make noise? No, I mean for reals, I won't tell. Anyways as you know (Ha ha), it doesn't work. But kudos for trying. Another sweet House-mouse® stamp called Floral Trumpet.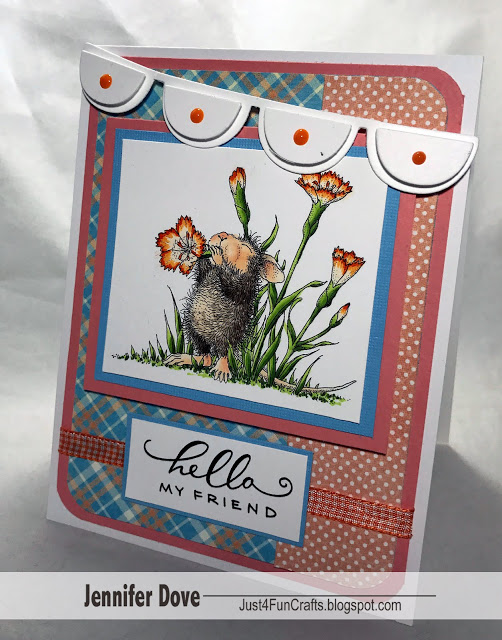 I hope you can join September's card class at The Paper Collage. If not, then grab yourself this adorable stamp and copy away. If you are looking for the
Banner Die
it is discontinued BUT I found it on Amazon and it is another one of my very-used dies that I love.
Copics:
E50 E51 E93
YG03 YG17 YG67
YR04 YR07
E43 E44
Stampendous