I know I talked about the SP Multiliner (non-disposable) a few weeks back and how to refill and change out the nibs, but I thought I would touch a little on the disposable fine multiliners. There are so many different size options available. I always tell my student "don't accidentally buy the .005 instead of the .5, as the .005 is smaller then the hairs on a gnats butt"…well I mean it! It is super fine and there is a big difference. That being said if you would like super fine details or are working with a small image you will definitely want the .03 and the .05 in your supplies. I love my "micro" multiliners 0.05 and 0.03. I use them often and are a must to have in your supplies.
For this bunny I wanted to make him really small. If I was to have used the regular grab and go Multiliners, the details would have been lost. To take the guess work out of choosing sizes, Imagination International Inc has them already packed up and ready to purchase as sets. I love it when the guess work is eliminated.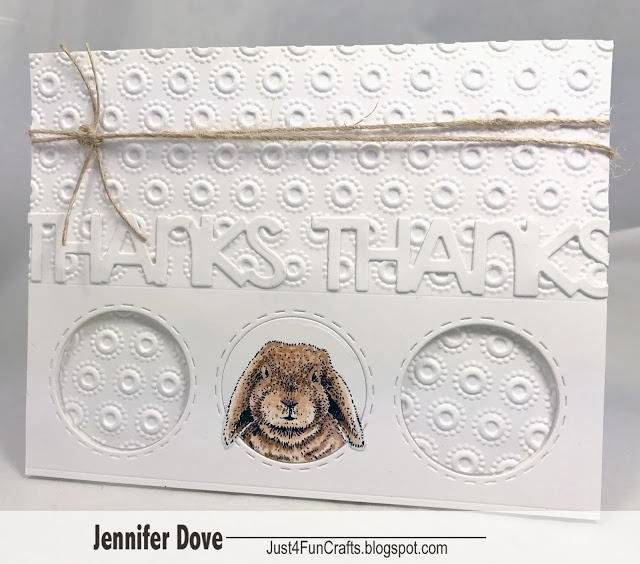 I made this little card with the bunny popping out of the hole. Supplies used below. Simple and sweet!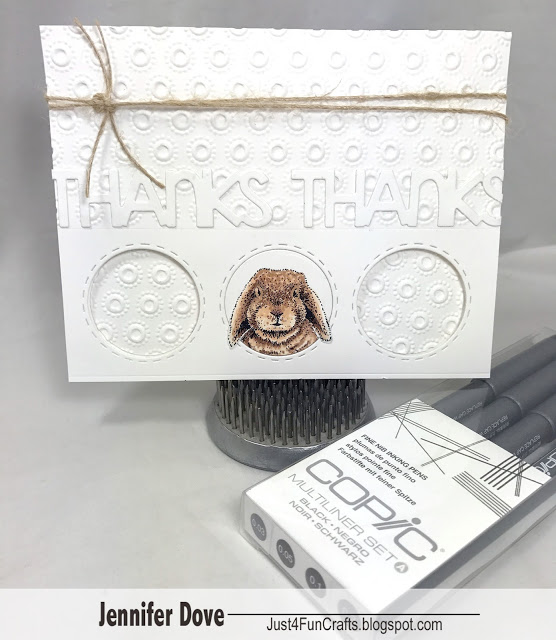 This is the set I used for the bunny
Set contains four Black Multiliner Pens: 0.03mm, 0.05mm, 0.1mm, 0.3mm
Other options are:
Set contains four Black Multiliner Pens: 0.5, 0.8, Brush Small, Brush Medium
Set contains: 0.03mm, 0.05mm, 0.1mm, 0.3mm, 0.5mm, 0.8mm, 1.0mm
The popular original Multiliner inking pens are ideal for all of your fine-inking needs. These pigment-based ink pens are great for details, fine art, design, comics, modeling, journaling and papercrafting.
Copic Multiliner Features:
Pigment-based ink
Waterproof & Archival
Disposable
Compatible with Copic Markers
Photocopy safe
If you made it all the way to the bottom of the post I thought I would give the bunny to you. You can download it and use it for personal use or create a handmade card and sell the card…just in time for Easter. Please don't share him, but send your friends over here to pick him up too. – Thank you….oh, he is only about an inch and a half big…don't make him too much bigger when printing or he will get grainy…he is a tiny bunny.
Copic Colors:
E30 E21 E23 E25 E27 G99
Other supplies: