Ok, have you purchased the NEW Gasenfude (pronounced gas-en-fu-day) yet? I don't know about you, but I love just saying the word…it really is quite fun. I spent the morning making this image and card to show you how beautiful the results can be. Hang with me until the bottom of the post and I have a goodie for you too.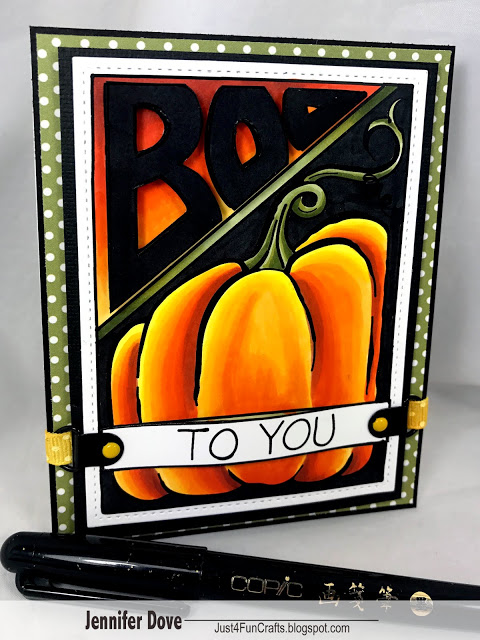 HEY YOU! Eyes back up here…no scrolling to the bottom! I promise I will make it short.
I started out with blank paper and my .8 multiliner in black. Drawing a box, simple right?
Okay, that's all there is to it…see ya… KIDDING….keep reading.
I used a pencil to do a rough sketch of what I had in mind and then using the multiliner and metal Aristo ruler and went over the lines of the boxes and words. Next was the super fun part. Because of the nylon bristles of the Gasenfude brush tip, you get thick and thin lines depending on the pressure used. I kind-of followed the sketch I had for the pumpkin using the Gasenfude but also allowed it to have a mind of its own. I was able to achieve both thin and thick lines for every brush stroke. I am happy with the results and will place the original on a card as planned, but I thought how fun it would be to make it into a digi stamp so into photoshop I go to clean it up.
You can find the Gasenfude
HERE
And because you so patiently waited here is your "Boo Label" from me to you! If your friend wants a copy, just send them over to my blog and they can have it too.
Happy Holidays! With Love!
Jennifer Dove