So I know there are a lot of companies offering tape runners so what is different about Copics X-Press It? Did you know it's 13 yards long? Along with all the great things about it, it is also heat resistant which means you can use it for embossing…how cool is that?! I always love having a tape runner in my take-a-long craft tote. You never know when you are going to need it, right?! I created this fun card using it and I can tell you it's not coming apart…ever…unless the dog eats it.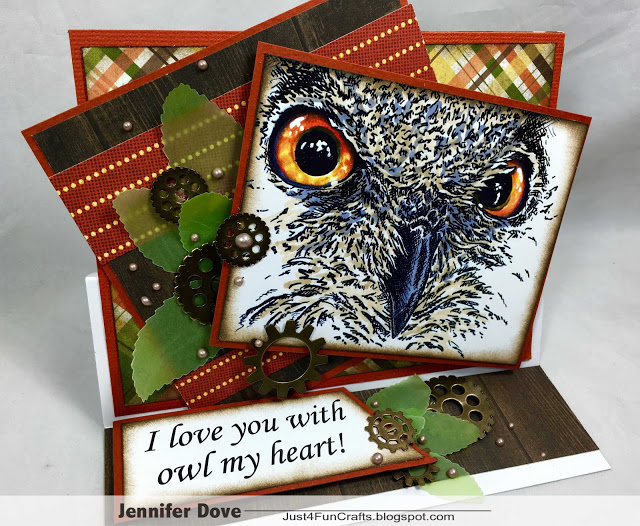 I thought I would whip up a card using the great product and so I did! Here is my owl all carded up and not going anywhere!
Here are some of the features of the tape runner…and you know you need one for your crafty stuff!
X-Press It® Double Sided Tape Runner
Extra-strong permanent adhesive
Acid and Solvent Free
Heat Resistant
Smooth application that doesn't "gum up"
1/3″ wide x 13 yards