Imagination International Inc. has this super cool product for those that want to step outside of their comfort zone and expand their creativity! This product by IC provides great tools for creating unique, personalized calligraphy for a variety of purposes as well and fine detailed artwork. Although just grabbing a multiliner can be quick and easy this product provides SUPER fine lines or thicker if desired and the ink is so rich. I enjoyed creating this little piece of artwork using a photograph I took in 2009 when I worked at the Wildlife zoo.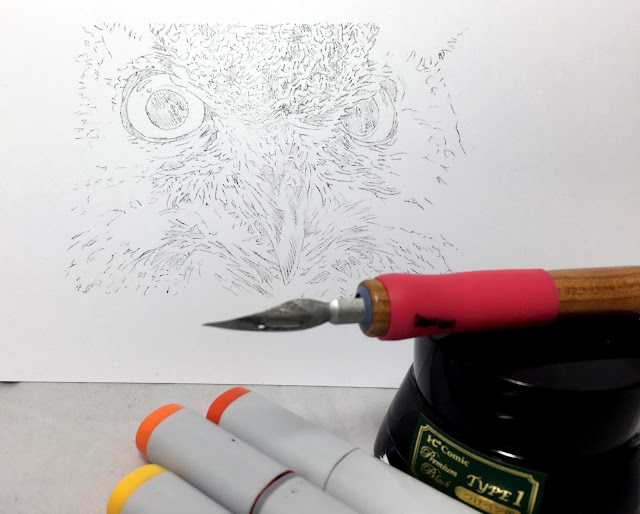 I know calligraphy is making a comeback and this might be the perfect tool to use!
…AND DONE!!
Here is a
link for a good tutorial
on how to use it as well as another
HERE
. The dipping ink comes in black and white. There are also tip options to create different effects. Grab your new tools and get started!
ENJOY!!