Over at Crazy4Challenges Blog they started this month with a clean slate, right? here is what I created with the latest challenge theme. See the picture below of the amazing crafting space?What you would
put in this room? What supplies came to your mind first? The challenge is to take the first things you thought of (in addition to stamps and paper) and use them on
your card.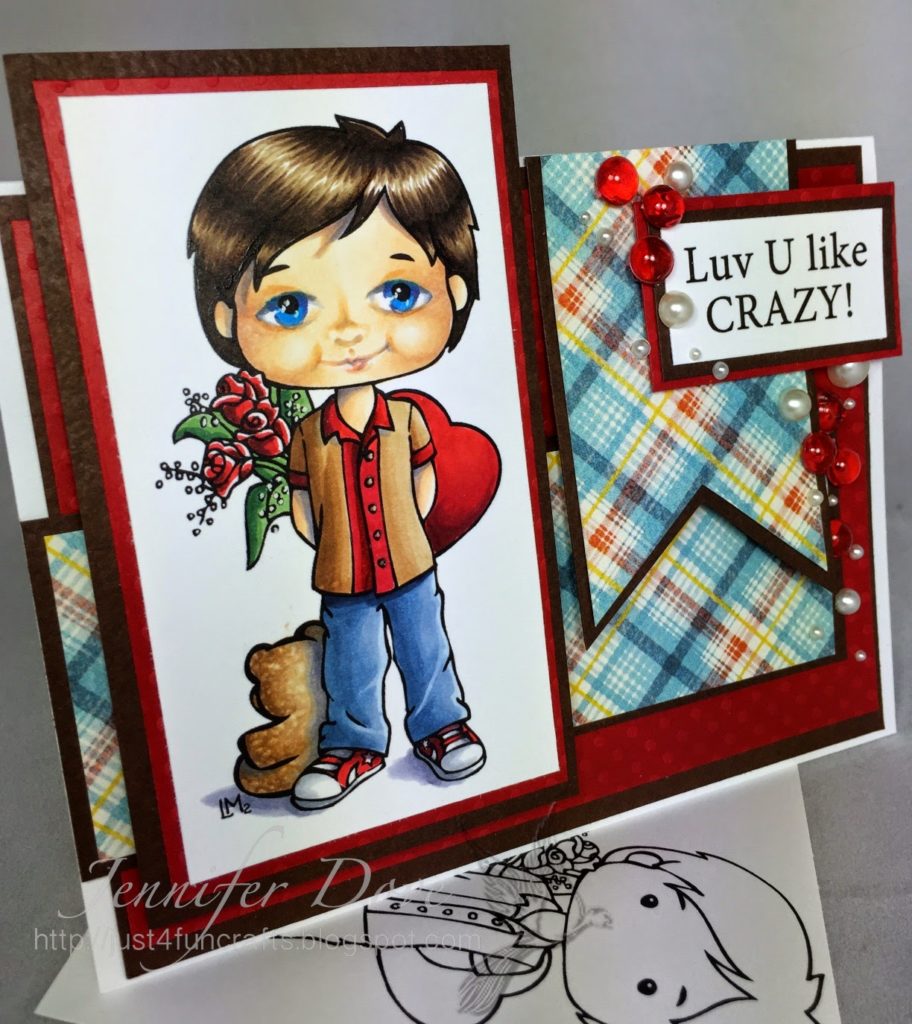 Of Course the first thing to add to my craft room is my Copics! Then I would need my pattern paper and cutter….pop up foam tape and tape runner….then i think I am all set! Here is a little cutie just in time for Valentines day from
LittleMiss Muffet Stamps
. I gave him a face that will melt your heart. If you need a little motivation and inspiration be sure and join in on the challenge. I would love to see what you come up with.
B05 B39
R24 R46 R59
E31 E34 E35 E57
C3 C5 C6
E50 E51 E21 E13 E93
BV20 BV23
G24 G29
E43 E44 E47 E49
B91 B93 B95 B97 B99