Oh my, you should see these in person! These little 3 x 3 cards are perfect for a gift tag. I had fun coloring them and of course had to step outside the box with the green zebra. These cards are part of the cards we will color up in my first August class.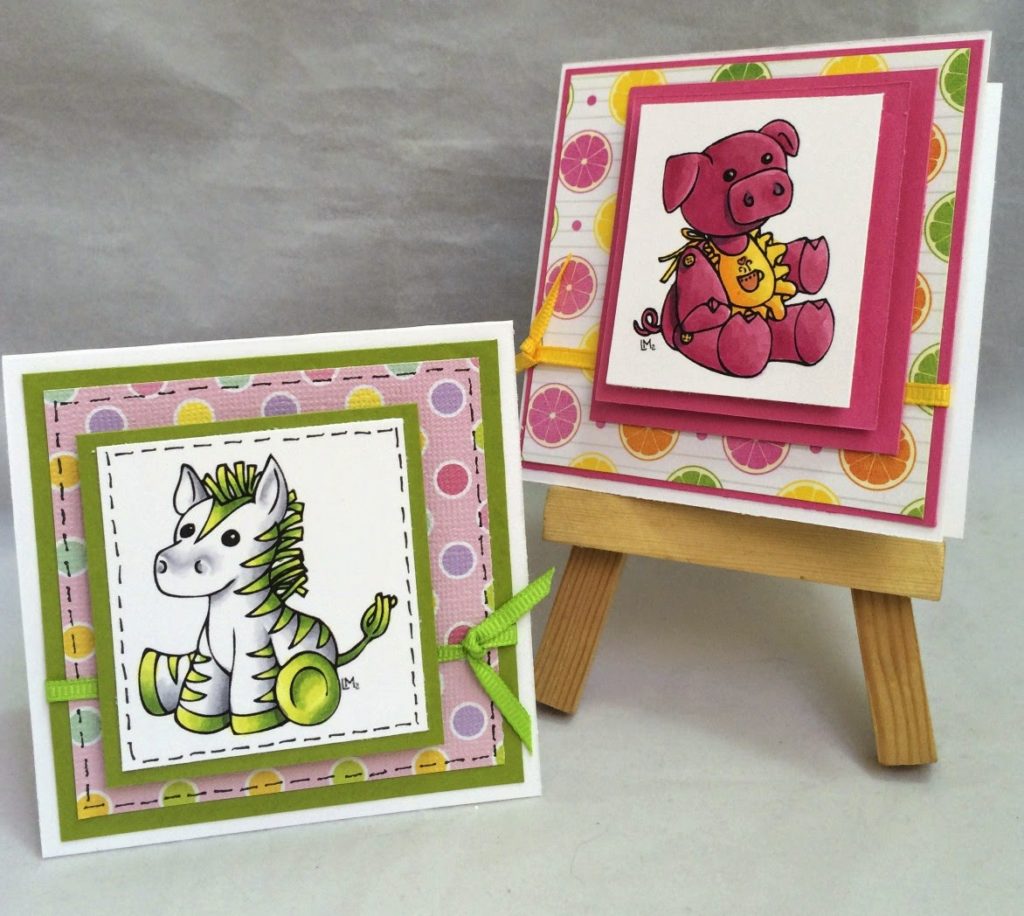 Be sure and check out the classes under Class Schedule tab. The classes have been selling out early so give the store a call!
Stamps from Little Miss Muffet Stamps
Coming to Scraps Of Love. Get yours held for pickup.
Copics:
Zebra
C1 C3 YG21
YG23 YG17
Piggy
Y15 Y38
RV34 RV19