"Everything has beauty but not everyone sees it!" (okay, that was really said by Confucius not Con-Fuschia).
Here is a new release from Stampendous available in your local scrapbook stores and online.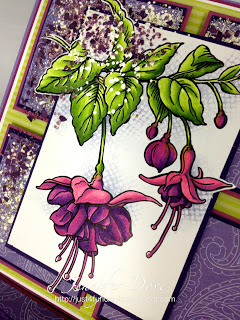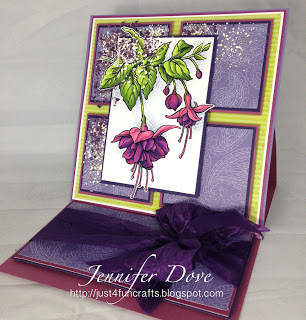 This Fuschia from Stampendous is so realistic. I loved coloring it up. You can get your own image at Stampendous
HERE
I also added some Frantage glass glitter and white chunky enamel with Color Fragments to add more dimension to the card.