Update!!
Prize winners have been drawn. If your name is on this list please contact Stampendous or the blog owner you were chosen from with your mailing information so we can get you your goodies. Thank you all for playing along with us! If prizes are not claimed by friday of this week, new names will be drawn.
Stampendous blog: #15 Clare G.
Jenn Dove's blog: #29 littlen (my blog)
Wendy Jordan's blog: #7 Renkata
Suzanne's blog: #22 Liz Terrazas
Welcome to the Stampendous "Fran•tage Encrusted Jewel Hop"!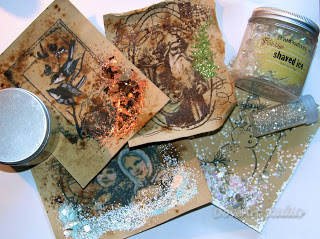 All of us on the Stampendous Design Teams are sooo excited about this new technique…an accidental creative process discovered by our own Fran Seiford, Chief Artistic Officer at Stampendous! There is a quote that says, "There are no mistakes, just opportunities for embellishment!" How true is that? Today our super-creative-with-mistakes designers are excited to show you how you can deliberately create with gorgeous sloppiness. For more info on the process of Encrusting with the Fran•tage Essentials, check out the YouTube video HERE. I hope you just came to my blog from Trudee's Blog…now hop over to Pam's Blog. If you get lost along the way return to Stampendous Blog. Here are a few of my creations using the Encrusted Jewel Technique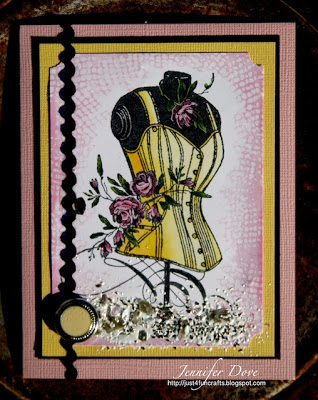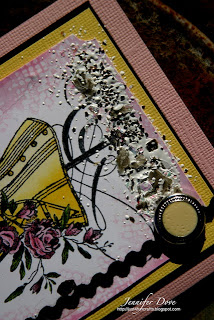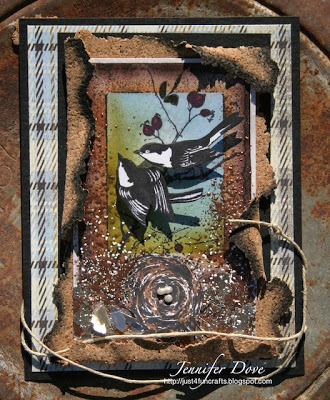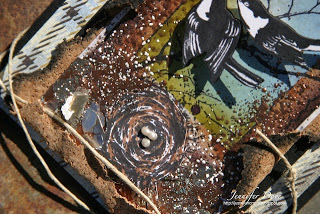 I will be teaching this technique at Stamp Works and The Craft Retreat in Arizona. Be sure and call the stores to reserve your seat. Go
HERE
to get the numbers.
As you hop from blog to blog, oohing and aahing over the Encrusted Jewel fabulousness, be sure to leave some love (and your contact email) for the designers, as well as on the Stampendous blog. Unfortunately only US participants are applicable for prizes. Your comments are your insurance that you have an opportunity to win one of four blog candy goody boxes of Stampendous Fran•tage Essentials for you to create your own Encrusted Jewel goodness:
Aged Black Prize Package
Aged Silver Prize package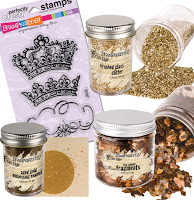 Aged Gold Prize Package
Shabby White Prize Package
You get until 8PM EST on Sunday to leave your comments on the blogs. 4 winners will be chosen randomly off the blogs and announced on Monday. Happy Hopping for ideas!!