I just realized I have NOT announced that I have been blessed to have been asked by Betty to be an official design Team member. This makes me warm and fuzzy. I can't wait to show you the amazing images over the next few years or as long as she will have me. Thank you Betty!
Here is Falalala Lexi from SimplyBetty's Sketchy Zombie Christmas. She was so fun to color. This stamp is available in clear. Check her out
HERE
.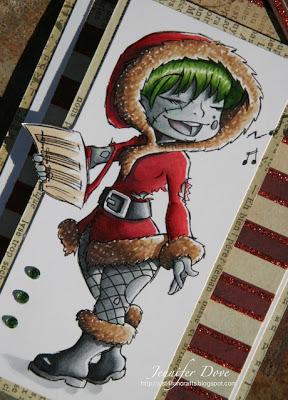 I drew out her stockings instead of coloring pants cause i wanted her to be a little more sexy…even Zombi's can be sexy right?
Copics: R35 R46 R59, T1-T9, E31 E35 E57 E79, G99 YG67 YG63 YG25