We are winding down the first of many series of the book class going on right now. Many sad faces in the class because of course we do not want to see the end. The good news is YOU now have lots of techniques to continue building your skills. I have enjoyed meeting you all and look forward to adding to your book in the near future. For those joining me at The Build-A-Book Copic Retreat in October here in Arizona, you will soon see all the stuff I have been talking about and more. I have been working on some fabulous BONUS classes as well as getting some great new images to add to the book. If you are interested in joining us at the Retreat click HERE for information. We have a few spots left.
Here is a peak at some of the things we are doing in class 6.
Getting Over The Blues: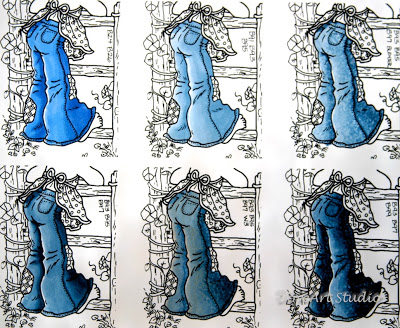 Playing With Pottery: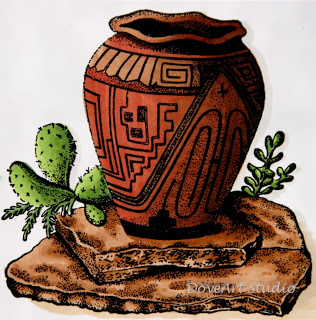 Of course there is more, like Pleats and Folds and Grass, Leaves and Greenery.
See you all in class!
Jennifer Dove