Okay…now that I have completely converted myself to coloring with Copics I thought I would throw out a challenge to myself….oh, and what a challenge it was.  The challenge was to color an image using all the other mediums I used to use.  I think I forgot how to color.  Oh Boo!  Here is my attempts at using other mediums.  It was kind of fun, despite the struggle.  I came to the conclusion…I love my Copics!   I used this "lucky" image by illustrator Dustin Pike.  I colored with watercolor pencils, Prismacolor pencils, Chalk pencils and copics to compare.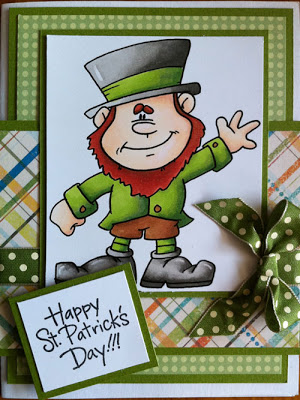 Now…down to business…
Derwent Watercolor pencils.  These actually were kind of fun.  I used it on my Copic paper and the results (although not as vivid) blended pretty smoothly.  I could use this medium again.
Oh, the trusty Prismacolor pencils.  Oh how I missed you.  I blended these without using any blending solution.  They are creamy to color with and blend really nicely with vivid colors….but…there just aren't enough colors….and I have a TON
Schwan Stabilo chalk pencils…oh how you really just piss me off 🙂  Okay, maybe not all that bad.  These blend nicely, but try keeping them from smearing…and chalk dust everywhere…and when you color the black lines your "coloring inside of" start fading with chalk dust….Nope…I no likey!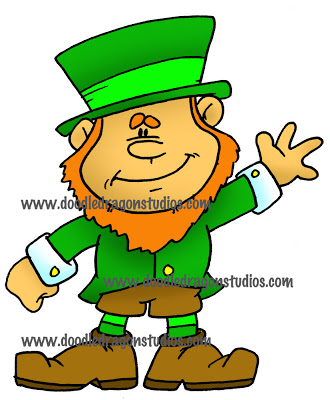 Digital (by Dustin Pike).  Well digital has its place in life…but no matter how hard one tries it still looks flat.  So it really isn't my thing.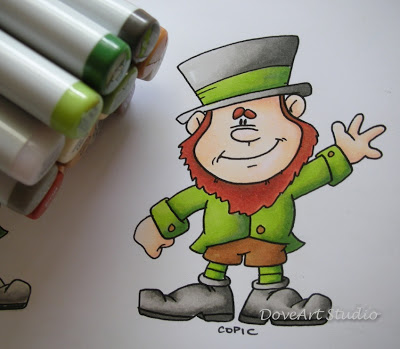 Copics…my love…my sweet….Oh how I love thee…you are the one for me!  So many colors to choose from.  You blend so nicely.  You do not smudge or leave a mess.  You are quite forgiving.  When you are dry, I fill you back up.  You and Me…forever!