Read Below for all the details on the Stampendous BlogStar DT call!!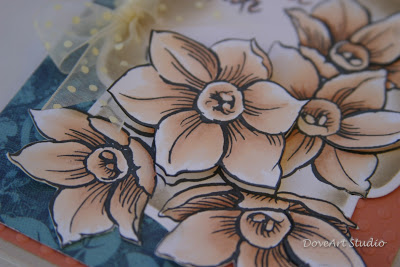 Stampendous BlogStars – Guest Design Team Call
Stampendous is looking for 4 stampers in the blogosphere to serve for 3 months on our BlogStars Design Team. Every 3 months we'll put out a call for 4 new stampers.
What will BlogStars need to do?:
1. Create at least one blog post with a project or card each week during your 3 month term.
2. Complete and submit your post to Stampendous by Thursday of each week.
3. Post your project to your Personal Blog the following week.
4. Upload each project to various forums as requested.
5. Over the length of your term your posts should include one tutorial, one scrapbook page, and one 3D project. The rest of your posts may be any type of project you desire.
6. Upload your project (or another using Stampendous stamps and products) to one challenge blog anywhere on the web each week.
7. Participate in our Design Team challenge blog (with the same project or another).
8. Comment as often as possible on Stampendous' Blog, Facebook Posts, Tweets, on other Stampendous DT member blogs, and on Stampendous cards in forums and galleries.
9. Place a link to the Stampendous website and blog on your blog for the duration of your term. (we'll provide you cute badges with which to do this).
10. Provide model releases for any projects using photos of people (we can provide a plain release).
10. Participate in our Design Team Blog Hop which we will hold quarterly.
What's in it for you?:
1. You'll receive 2 Stampendous Perfectly Clear Stamp Sets or Cling Rubber Stamp Sets each month of your term, plus we'll include some Stampendous accessories such as glitter, embossing powder and stickers in each package. You may use any current Stampendous merchandise on your projects, not just what we send you.
2. You will receive adorable badges to display on your blog.
3. We'll put your name and a link to your blog on our blog.
4. Membership in our Design Team Facebook Group for the duration of your term.
5. New stamping connections and a great relationship with one of the top companies in the craft stamping industry.
Other Notes:
1. You won't need to send us your actual samples, but your photos must be top quality!
2. Your products and projects are yours to keep, but we retain the right to use your projects anywhere we like.
How to Apply:
1. Submit, by email, 3 – 4 projects which represent your best work. Projects should have Stampendous products and stamps as the focus, although other items may be used. Product used for this application does not have to be currently available.
2. We will consider photography of the projects as part of the judging process. We can only use high resolution photos of the best quality with good lighting, no distracting backgrounds, and clear focus. You may watermark your photos.
3. For at least one of your projects please include clear, concise directions and a list of products necessary for a reader to complete the project.
4. Please include a link to your personal blog, a list of other design teams on which you are serving/have served, and a little bit about yourself including your full name and preferred mailing address.
5. Send your email to submissions@stampendous.com with BlogStars in the subject line by Thursday, February 24th.
6. We'll respond to every email so you know we got it. We'll notify the 4 new BlogStars on Monday, February 28th and mail their goodies. First submissions will be due March 10th, and final submissions of the term will be due on May 26th.
7. If you're not chosen, we'll keep your email and check to see if you want to be considered for the second term of Stampendous BlogStars beginning in June.
Now is your chance to shine! You can get more information HERE