Not here in Arizona…brrrrr. What is up with the frost on the ground? I had to cover up the garden to protect the new lettuce sprouts. But at least i am seeing the fruit of my labor and the weather might have dampened my mood…but the seeds continue to grow…and so does the time I am spending in my studio creating.
My book has been sent to the printers, samples are being created, excitement is in the air for the beginning of the "build-a-book" class. See you all soon, with pens in hand!
Here is a great image from Stampendous! that I forgot to post a while back. I liked the feel of it because it reminded me of spring. I used the blender solution to texture the center of the flowers.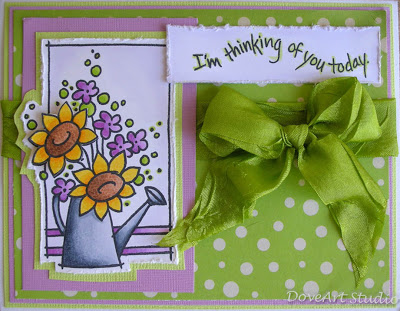 This image is available through Stampendous right now. So, hurry and get your set.