STMC28 Stampendous Challenge – Rainbow
The colors of a rainbow are so beautiful. The challenge this week is to make a card using all the colors in a rainbow. This was a hard challenge for me, but I still came up with a fun card. Lets see what you can come up with!
Be sure and post your creation link to Stampendous Blog so you have a chance to win goodies.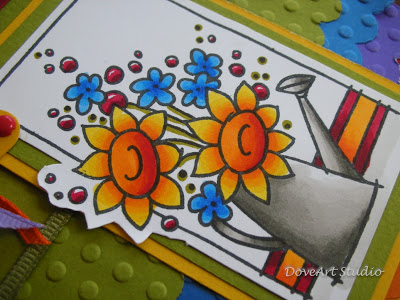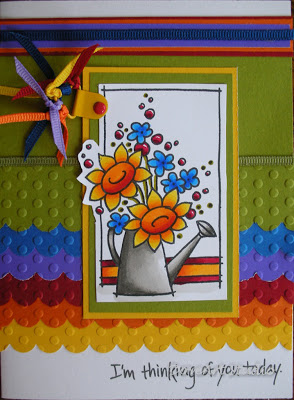 recipe: SSC1096
Scrap paper
Creative Impressions 1/8 grosgrain
Copics: w1,w3,w5,w7, y15, y38, yr68, yr07, r46, r59, b24, b29, yg95