Have you been playing along on the Doodle Dragon Studios Challenge Blog ? If not you are missing out on some awesome images you could be running away with! It so simple to play…and even more fun to win! Come join us and be sure to become a follower so you can get all the updates. Here is what I did for the latest challenge…and its not too late to play…hurry hurry hurry, you have until September 18th!!!!
Fancy Folds…thats all you need to do…okay gotta add a DoodleDragon Studios image….but how difficult is that seeing as you have one…and if you dont…then you need to go get a freebie that he offers HERE dustinpike.blogspot.com
Be sure to add your image to the LINK in the CHALLENGE blog over on their site to be considered for the winning loot!
Here is my take: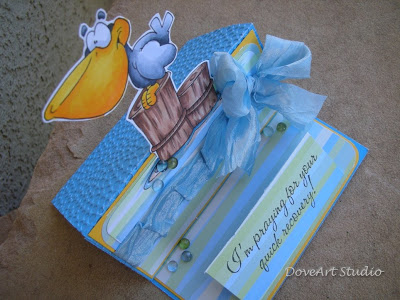 Colored with copics and even colored the Crepe Ribbon from Creative Impressions with copics too