I had some fun with creating a pattern with my OLO Marker.  Look at the candy cane lettering.  Nothing fancy, but suites the card perfectly!  I loved using the elf from the new elf stamp set from Whimsy Stamps, and combined it with some more new goodies too.  Check out the details below.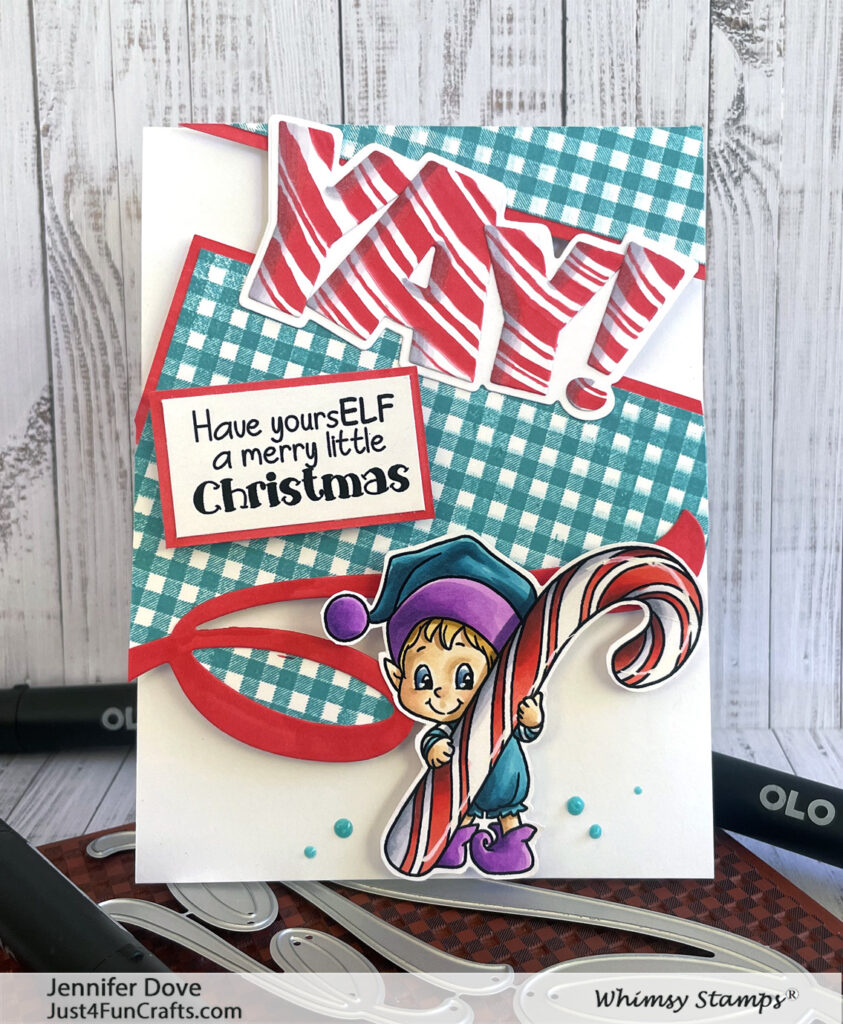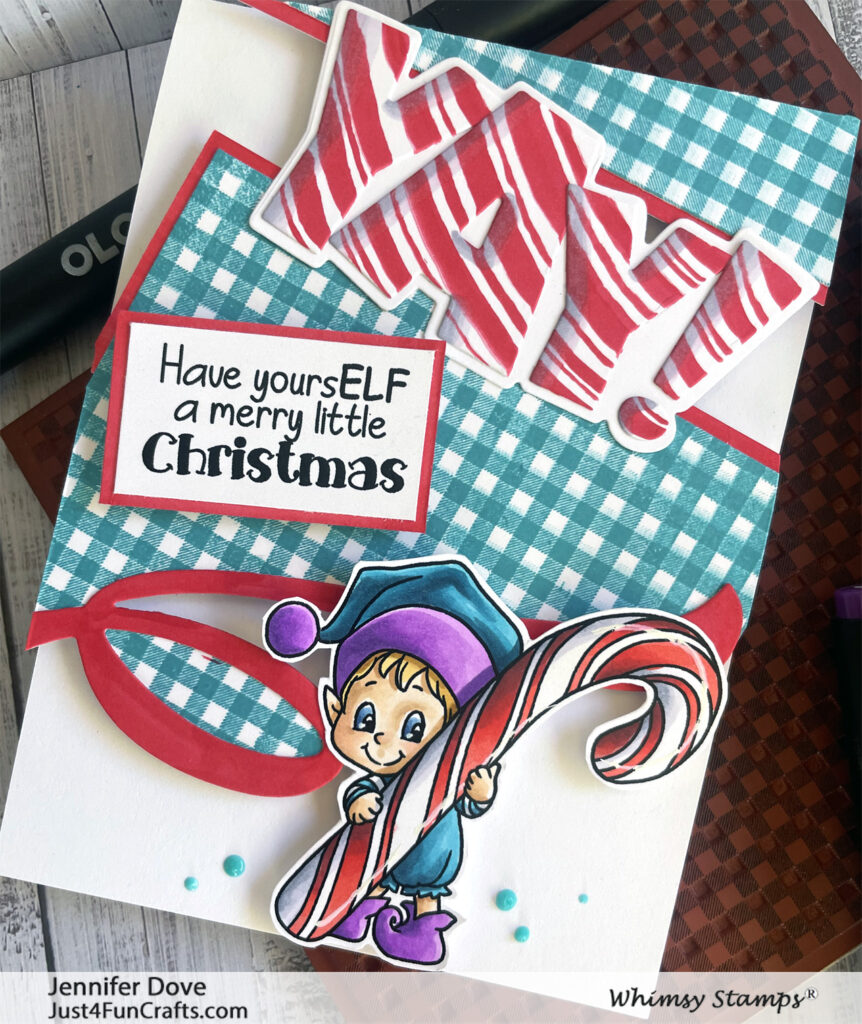 Creating This Card:
To be honest I really love the Gingham rubber stamp background, and seeing was it was on my desk already I created the pattern paper.  My favorite stamp pads, with a plethora of colors are the Catherine Pooler ink pads.  It was easy to find a color to match.
I used the new Loopies die on the edge of the pattern paper to give it a nice bottom border.  The image was colored and cut, then popped up off the front of the card.  I finished it off with coloring and adding the YAY! die to the opening at the top.
Elves On Christmas clear stamp
Elves On Christmas outline die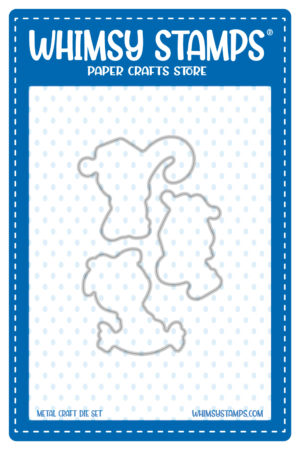 Loopies die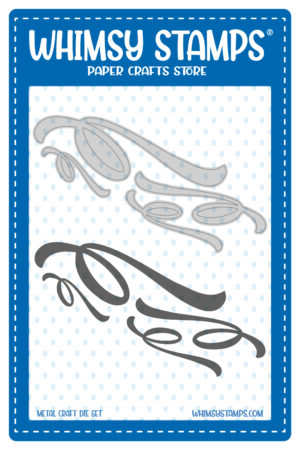 YAY! Word and Shadow die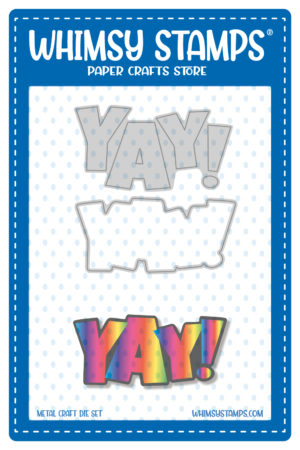 Gingham rubber background stamp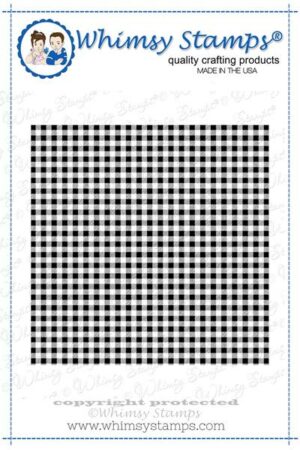 OLO cOLOrs
BUY HERE
V2.3 V2.4 V2.6
YO2.3 YO2.5 YO2.7
CG1 CG3 CG5
BG0.4 BG0.7 BG0.8
B4.3 B4.6 B4.7
R0.4 R0.5 R0.6 R1.5 R1.7
COPIC E50 E51 E53 E55 R11