Don't be a scaredy cat, and get into the holiday "spirit".  This card was created with the latest Whimsy Stamps release that is SPOOK-tacular!  I just adore the faces of these two little trick-or-treaters, and thought you might too.  I am kinda digging' the backgrounds border stamp too!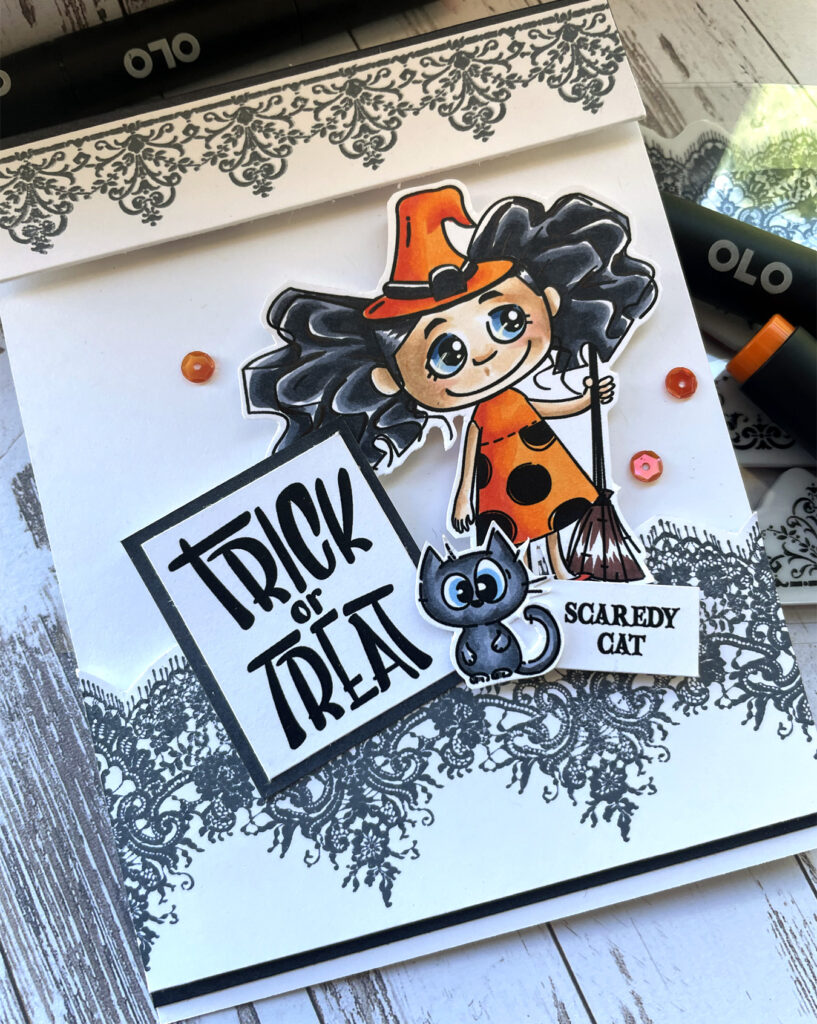 Creating this Card:
Instead of doing a card all on white I thought I would create a backdrop for her using the new Exquisite Lace cling rubber stamp.  I love that this stamp has the image printed on the back of the cling so you can get a good placement.  I stamped two of the image on white and then cut them out.  These images were then popped up off the card creating a space in the middle, giving dimension to the card base.  After coloring and cutting the Wicked Cute stamp image I popped her off the front of the card, adding the sentiment and the kitty.  The card was finished with a couple little sequins to match.
You can find the NEW release here or click on the links below.
Wicked Cute clear stamp
Wicked Cute outline die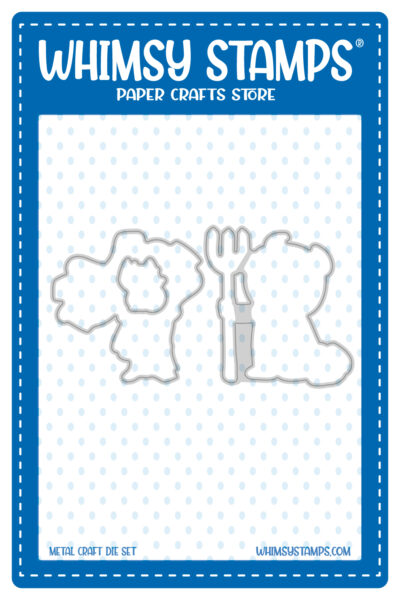 Exquisite Lace rubber cling stamp

Buy OLO Markers HERE
OLO cOLOrs
O2.4 R0.4 OR2.5
K
B4.3 B4.6 B4.7
CG5 CG7 CG9
OR4.8
Copic (skin) E50 E51 E53 E55 R11
Copic Options:
Copic (skin) E50 E51 E53 E55 R11
C1 C3 C5 C7 C9
B91 B95 B97
YR04 YR07 YR09
E57
100