The leaves are falling, the pumpkins ready to pick.  This sweet duo are just hanging around and telling stories.  You must check out the image with the crow and latte!  Did someone ay pumpkin spice?  I have to admit I have never tried one…so I wont judge.  Happy Fall ya'all!
For me Fall is here, and calling in the winter.  I can't wait for winter because that is when things slow down for me.  Up here in the mountains we are getting ready for the snow, tuning up the snowmobiles, as well as chopping wood like crazy so we can be warm this winter.
Where I live the snow machines are our main transportation in and out of the cabin.  Let the fun begin!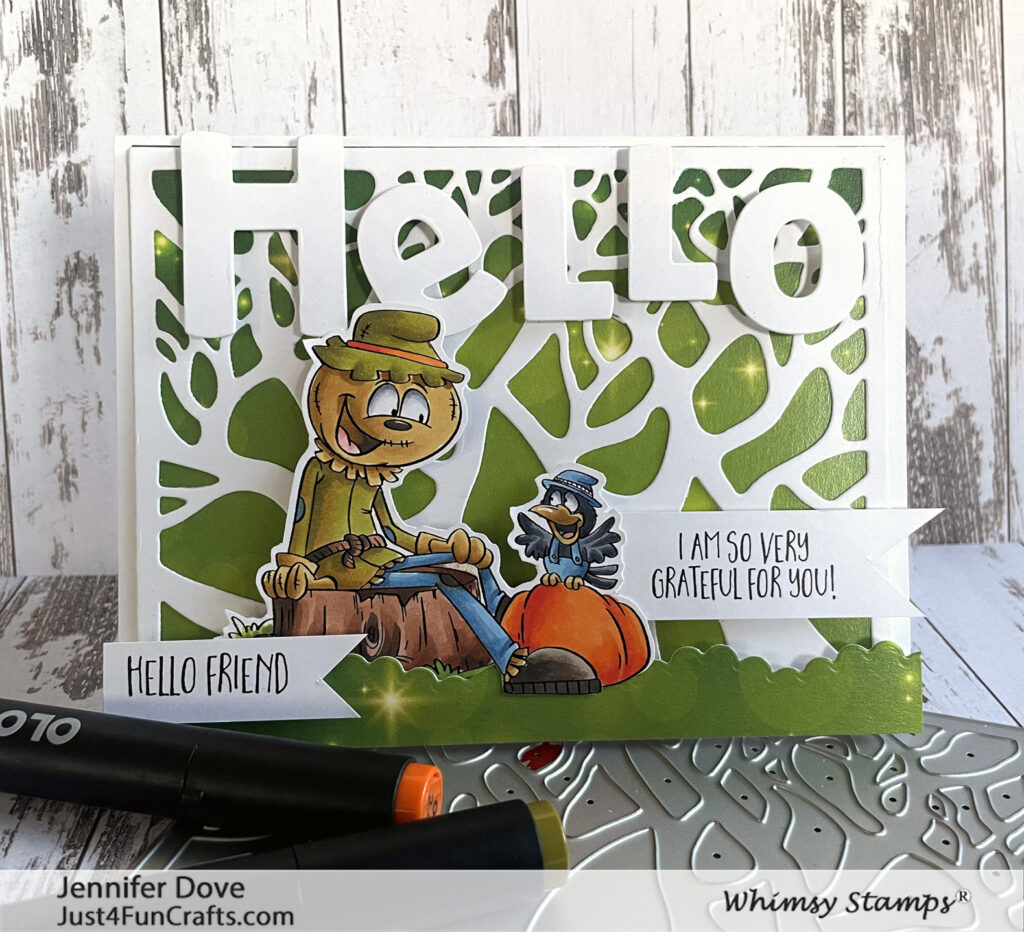 Blessed Scarecrows clear stamps
Enchanted Forest die
Hello Word and Shadow die
BOOkah 6×6 paper packet


OLO cOLOrs
B4.3 B4.6
YO2.3 YO2.5 YO2.7
CG1 CG3 CG5 CG7 CG9
OR3.4 OR3.7 OR3.8
YG2.3 YG2.5 YG8.5
O2.4 OR2.5
O7.1 O7.3 O7.7 O7.8