This might just be my latest favorite of them ALL.  Dustin Pike does it again!  Combined with Whimsy Stamps NEW No Fuss Mask, I was able to create this fun image that just gets me to the core!  What a fun way to make your stamp unique by pairing other stamps together into one image.  NO fussing cutting the mask any more.  There are some MUST HAVE links below!
Creating this Card:
I know you want to know how this is done, so here it is.  On white cardstock I stamped the Skeleton from No Bones About It clear stamps.  Using the NEW No Fuss mask, I lined it up over the stamped image, and then stamped the truck from Fill A Holiday Truck clear stamps.  Once the mask is removed, the whole image was colored.  I removed the mask carefully and was able to place it on acetate to use again later.  It is disposable but thought I would try and save it for next time.
I started the card with a card base.  I used the Wonky Rectangle die, and a colored red layer to create the bottom layer of the card front.  The zipper was stamped in black twice.  Once on cardstock and the second one on printer paper.  I cut the lower portion off the printer paper zipper to create a mask.  Once I placed it over the zipper on cardstock I stamped the Goth Skulls rubber stamp.  The mask was removed and I shadowed under the Zipper (on top of the skulls).  The zipper (upper portion) was then cut off, and placed on the card with pop up foam tape creating a "window".  I cut out the truck image by hand, and popped it up in the "window".  I slipped in a sentiment, slightly behind the feature image.
I cut the EEK! using the word die and shadow, and colored the upper portion.  Once I adhered them together, I popped it up off the lower portion of the card front.  I slipped in another sentiment under the EEK! to complete the card.  HOW FUN IS THIS!  To cute to be spooky!
No Bones About It clear stamps
No Bones About It outline dies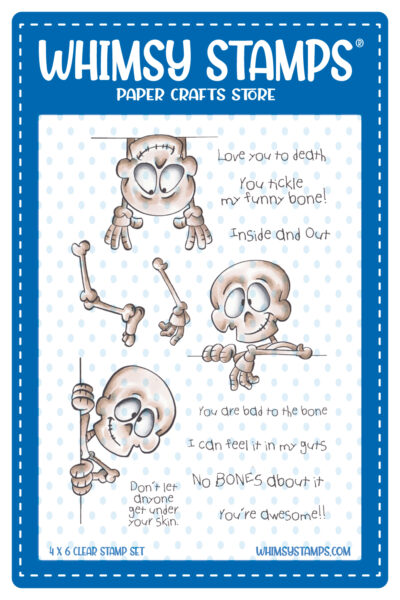 No Bones about It NO FUSS Mask

Fill a Holiday Truck clear stamps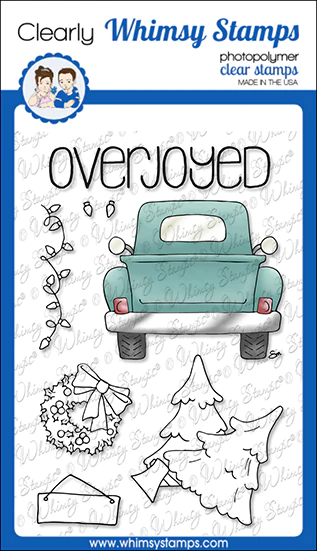 Goth Skull rubber background stamp
Zipper rubber stamp
EEK! Word and Shadow die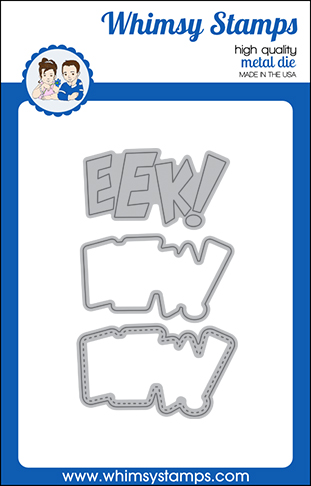 Wonky Stitch Rectangle die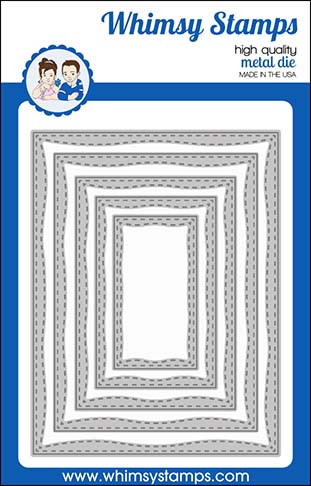 Buy OLO Markers HERE
OLO cOLOrs
R0.5 R0.6 R1.7
CG1 CG3 CG5 CG7 CG9
B0.2
O7.1 O7.3 O 7.7
RG6