Do you love cute doggies?  Check out this die cut that you can create so many different layouts with.  Spellbinders released Dogs, Cats, Bears and accessories to go with them.  Today I am showcasing the puppy stuff.  You can see I used a few different products to show a variation of uses.  I know you will have BIG fun with this.  All the product links are below.
When looking around at all the fun new stuff, see if you recognize my cards with these products.  I get to design for the Spellbinders – Stampendous products, and they use my cards for advertising.  Squeee!  That's kinda cool, huh?  Maybe you can spot stuff I haven't posted yet.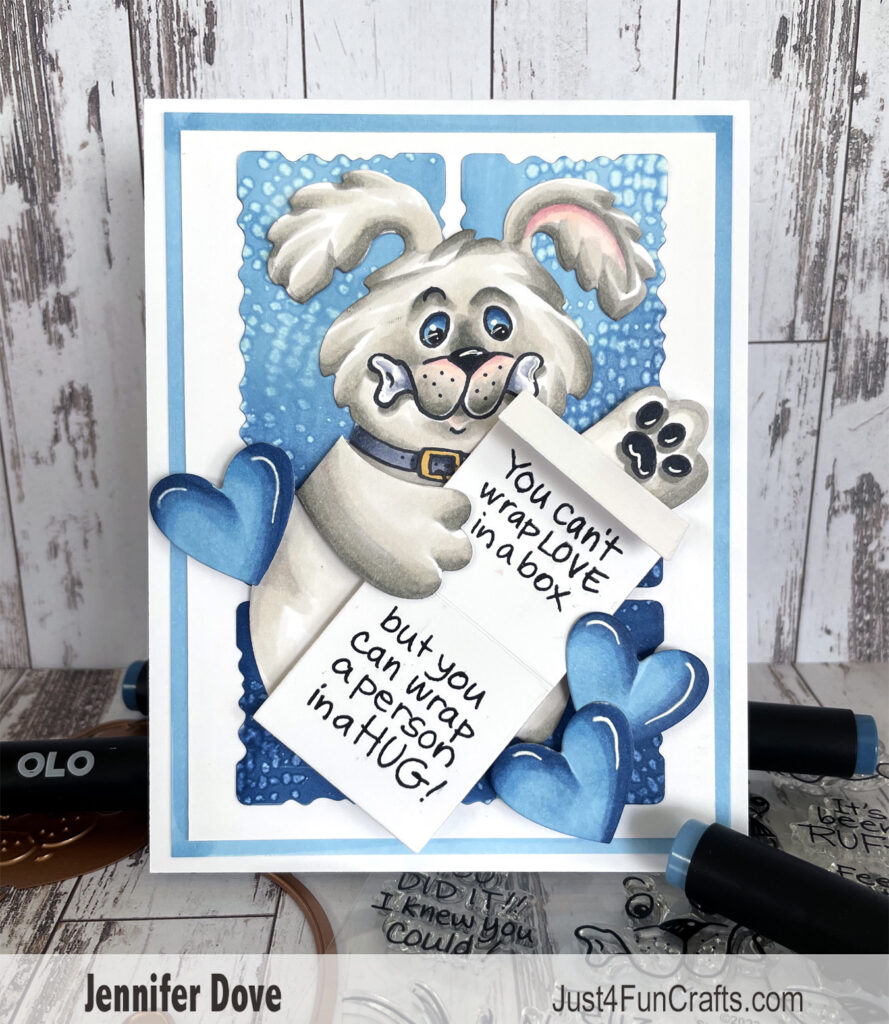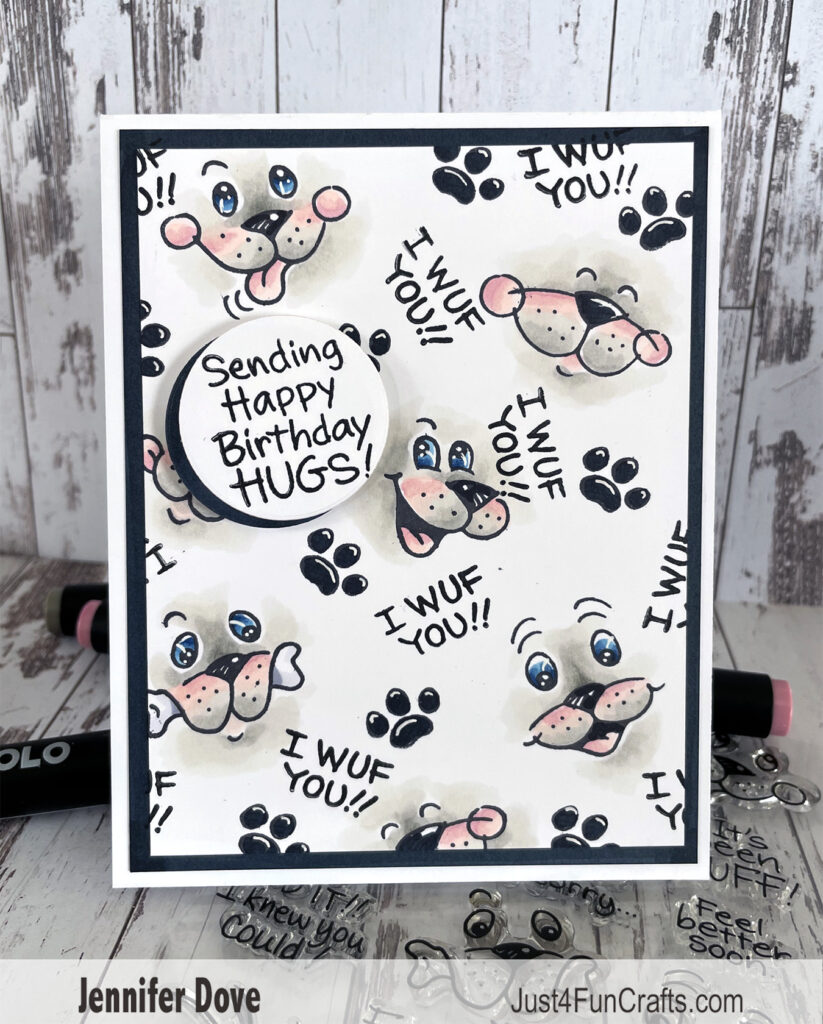 Stampendous Puppy Hugs Etched Dies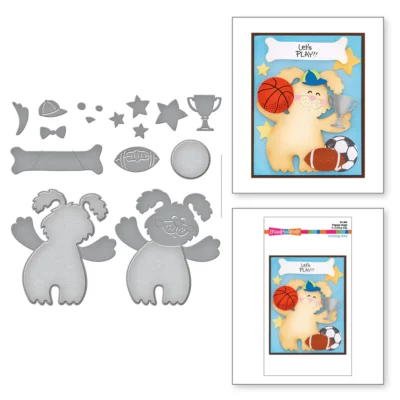 Stampendous Puppy Hugs Faces and Sentiments Clear Stamp Set
Stampendous Fran's Frames Etched Dies
Stampendous Hugs Accessories Etched Dies
Stampendous Hugs Sentiments Clear Stamp Set

OLO Marker cOLOrs
Purchase OLO Markers HERE
Doggie Hugs Card
B4.3, B4.6, 4.7
W-G0, 1, 3, 5
R0.1, 5.3
C-G1, 3, 5
BK
Puppy Birthday Card
W-G0, 1, 3, 5
BK
R0.1, R5.3
B4.3, 4.6, 4.7
Sports Card
R1.5
C-G0, 1, 3
OR3.2, 3.4
OR3.7, 4.7
Sorry – No Copic Colors at this time!