How perfect is it to have a stamp set from the Tooth Fairy?  This just gives me a chuckle.  I combined the newer Tooth Fairy set with an older sentiment stamp set, because I think reminding a child to show off those teeth is a perfect encouragement to keeping them brushed.  With kids, you gotta keep it fun.
Creating this Card:
I used the FaDoodles Frames Scalloped Rectangles Die to create the frame for the card.  I die cut it out of white cardstock and then added dots, with my OLO Markers, to the paper to compliment the coloring.  The scalloped also fit well with the sentiment from the Positives clear stamp set.  I chopped off the wings of the fairy so that she fit better on the card, and then added a couple of the little teeth as accents for the "love, the tooth fairy" signature.
I know this will bring out a smile to whomever receives this card.
Tooth Fairy clear stamp set
Positives clear stamp set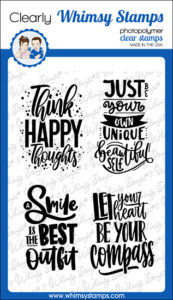 FaDoodles Frames Scalloped Rectangles Die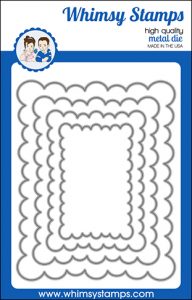 OLO cOLOrs
B4.3 B4.6 B4.7 Eyes
Copic E50 E51 E53 R0.1 Skin
OR3.2 OR3.4 OR3.7 OR3.8 hair
YG2.5 YG8.5 YG8.7
R1.5
C-G1 C-G3 C-G5
Copic Options
B91 B95 B97
E50 E51 E53
E31 E35 E57
YG25 YG17 YG67
R11
C1 C3 C5