There are some shenanigans going on around here.  I caught me an alien!!  I had fun creating the galaxy and putting the jar in a field.  This is one of the images we colored at Jenn Dove's Boot Camp last year.  By the way, there are about 15 spots left in each event.  Don't wait, this will sell out.
I have been able to offer 10% off OLO Markers since their launch, but rumor has it the 10% off is coming to an end on the 9th of March.  You can grab all your OLO's at a 10% discount now using my affiliate link HERE.  The 10% is taken at checkout.  After that date the coupon is gone, BUT I will still get affiliate credit when you head over to get more colors, and as you know the price is right even without the discount.  I just thought I would give you heads up!
All the colors and products used are posted below.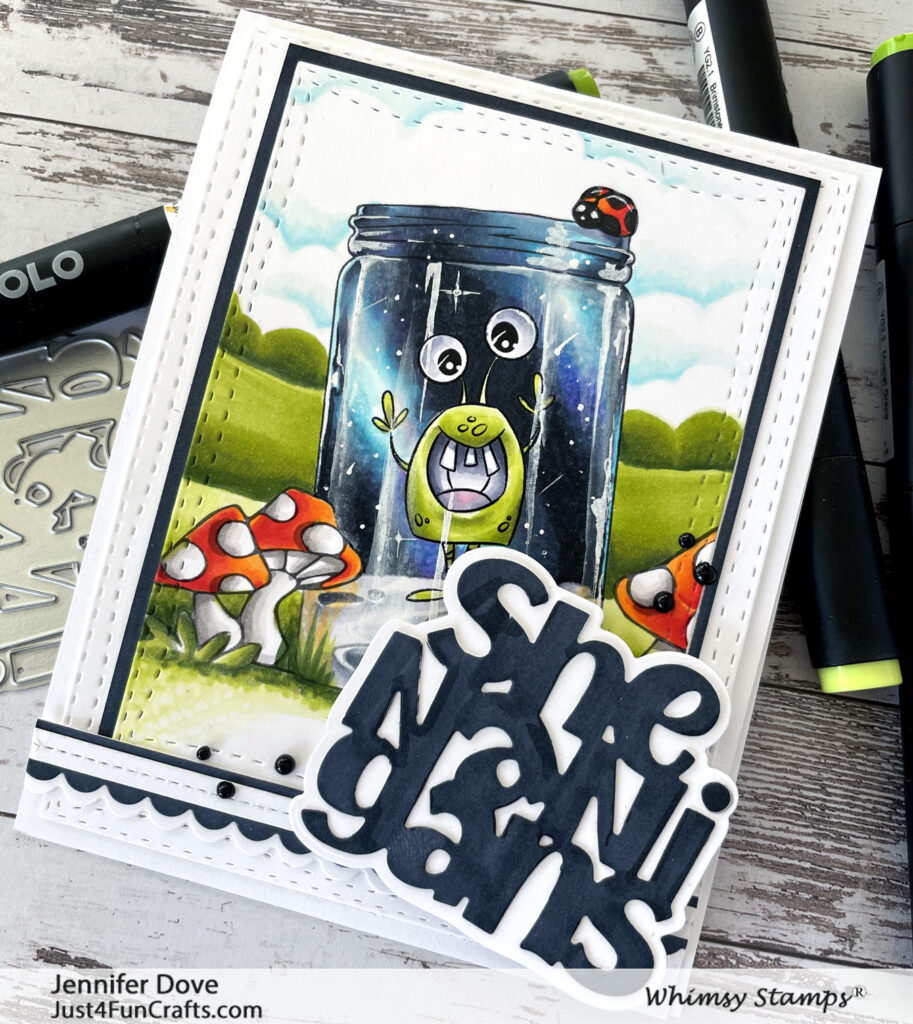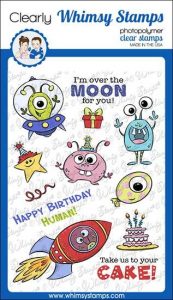 Atlas jar clear stamp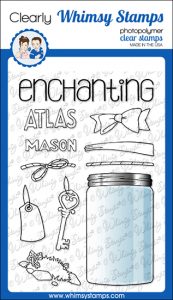 Shenanigans word and shadow die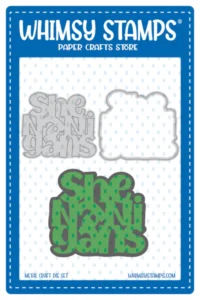 Wonky Stitched Rectangles die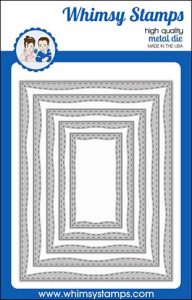 10% off OLO Markers until March 9th, 2023 taken at checkout.
Galaxy C-G9 C-G7 C-G5 V2.4 BG0.4 B2.0 B2.2
Sky B2.0 B2.2
Grass/Alien YG2.1 YG2.3 YG2.5 YG8.5 YG8.7
Mushrooms W-G1 W-G3 W-G5 (W-G7) O2.4 R0.4 R1.5
Bug O2.4 R0.4 R1.5
Eyes C-G1 C-G3 C-G5
Mouth C-G1 C-G3 C-G5 C-G7 C-G9 R5.5
Moon C-G3 C-G5 C-G7 C-G9
Jar Shine PH. Martin/Water/Paint Brush
Stars 05 and 10 White Gel Pen
Texture Blender Solution/Burlap/Terry Cloth
Copic Options:
BV29 BV25 V17 V15 B000 B00 B02 B05
B000 BG0000
YG03 YG17 YG67
W1 W3 W5 (W7) Y38 YR04 R24 R29
YR04 R24 R29
C1 C3 C5
C1 C3 C5 BV25 BV29 E04
BV20 BV23 BV25 BV29