I created this card with a specific person in mind, because she is a wildlife "whisperer".  This set was so perfect for this amazing person.  There is roadwork going on at the bottom of our mountain, and the flagger that is working there keeps us all informed and gets us to and from closest town that is 40 minutes away.  Its a big deal to travel down treacherous snow covered roads just to get to the highway, and she takes great care of us up here.
Last year she befriended a fox, and since then they have bonded.  This mamma fox even had a couple pups.  This fox, Ophelia, has become our mascot.  This is a big shout out to Sharon our flagger in Arrowhead, Colorado.  She stands up to wind, snow, rain and people with crappy attitudes.  Our gate keeper, and our friend.
If you know someone who loves wildlife then this is the perfect set.  I personally fell in love with their little adoring faces.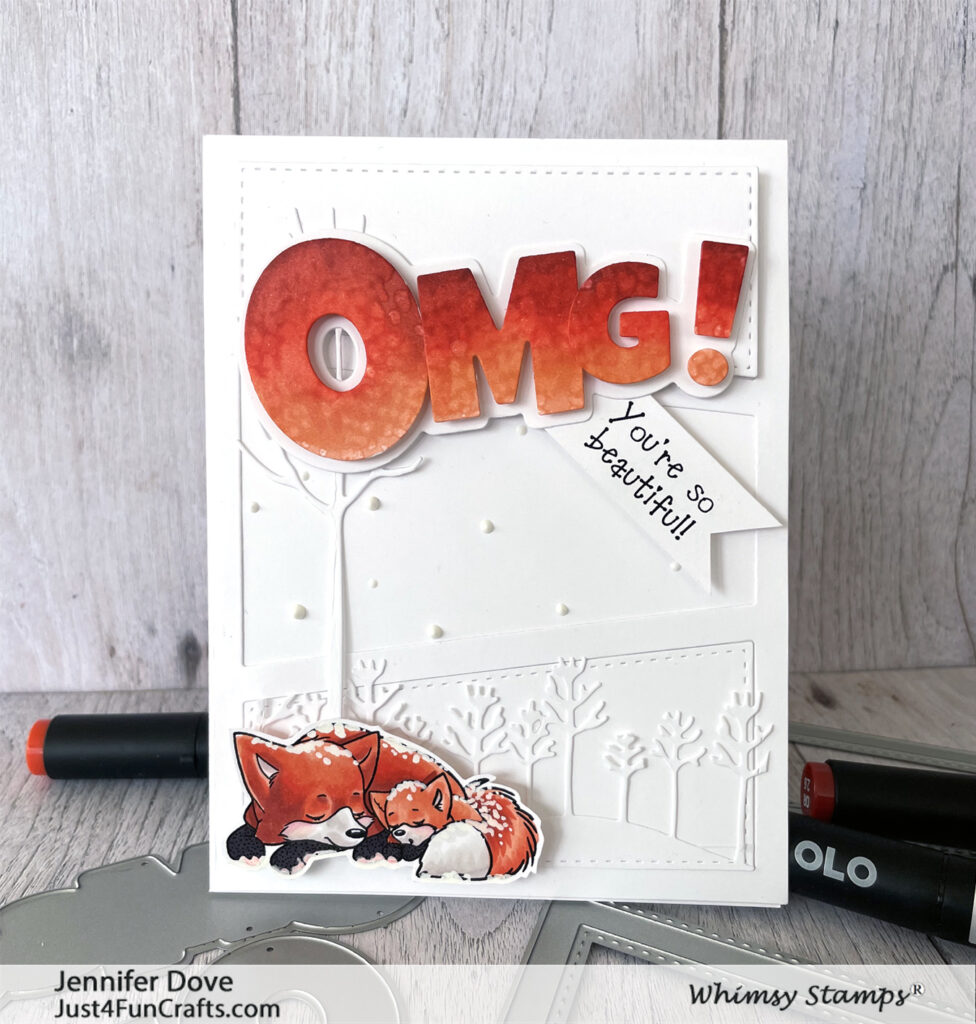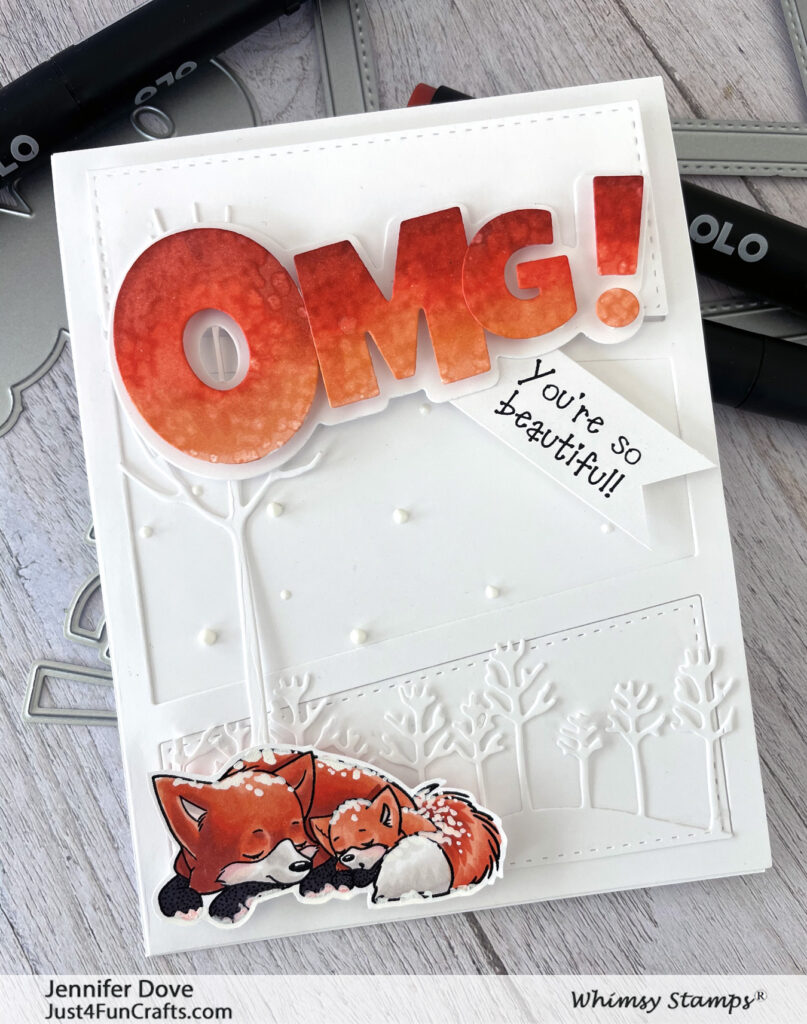 I wanted to keep this card with the focus being the fox, so created another white on white card.  I used a few dies to create the background texture, and added white Nuvo drops to represent snow fall.  Very simple and effective.
Fox Family clear stamps
OMG! Word and Shadow die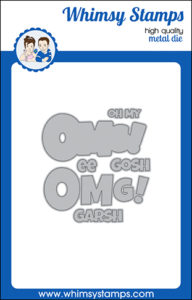 Wonky Windows 4 die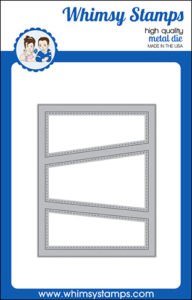 Tree Assortment die

Tonic Studios – Nuvo Glossy Simple White


OLO cOLOrs
Buy OLO Markers HERE
OR2.3 OR2.5 OR2.6
K
W-G1 W-G3
R0.1