I sure love a good cactus, and this one is just that.  For all you that live in the hot climate, this one is for you!  Today is the mini release from Whimsy Stamps, and I am enjoying creating with some new goodies.  You can check out the whole February release HERE.
For this card I kept it simple, and incorporated the Curly Frame die.  It enabled me to tuck the cactus in the crevices.  I love the end result, don't you?
I will let you in on a little secret…even if a cactus looks soft, DO NOT TOUCH IT!  Ask me how I know!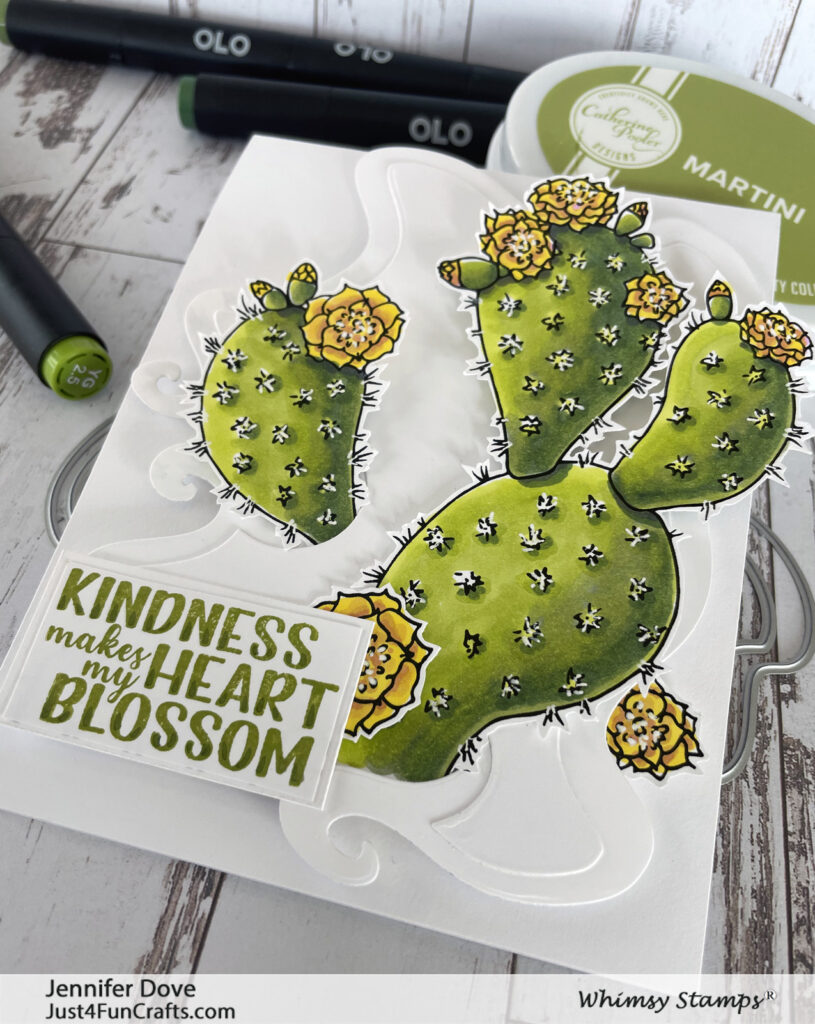 THIS WAS A NOT-SO-SMART MOMENT…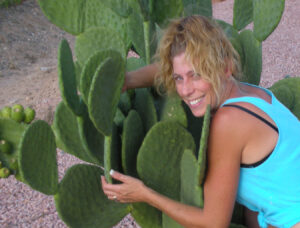 You can find the products used on this card below.
Resplendent Cactus clear stamp
Curly Frame die
Beaucoup Bouquet Sentiments clear stamp
Catherine Pooler Ink – Martini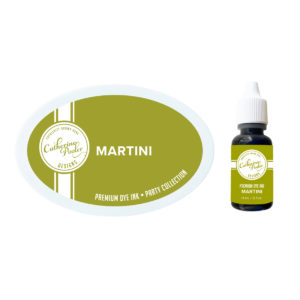 OLO cOLOrs
10% off OLO during checkout click HERE
YG2.3, 2.5, 8.5, 8.7
C-G7
Y2.3, YO2.3, 2.5
White Gel Pen 10
Copic Options
YG03 YG17 YG67
CG7
Y08 Y15 Y19