Still going strong with the latest Holiday Snow Globe themed cards, and for this one I added an adorable little kitten.  I thought I would make a fun shaker card, and this layout makes it quite easy.  You can find all the products available in the Whimsy Stamps online store, but don't wait to long as the Holiday Snow Globe stamp is almost sold out.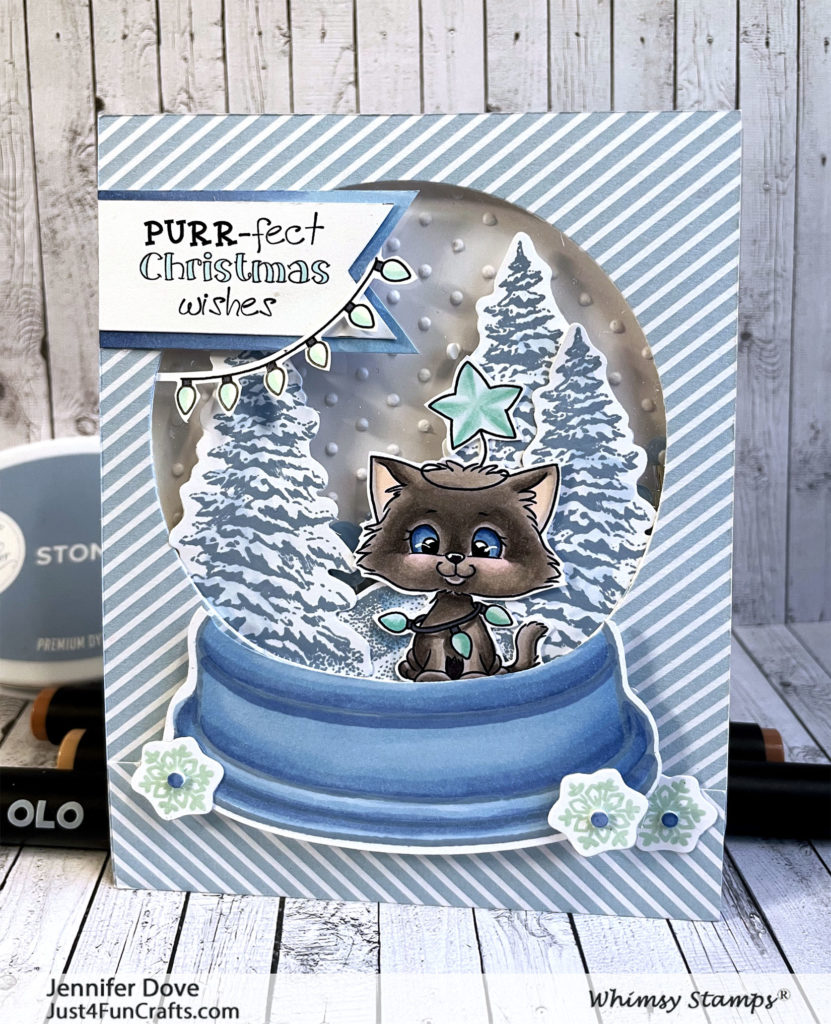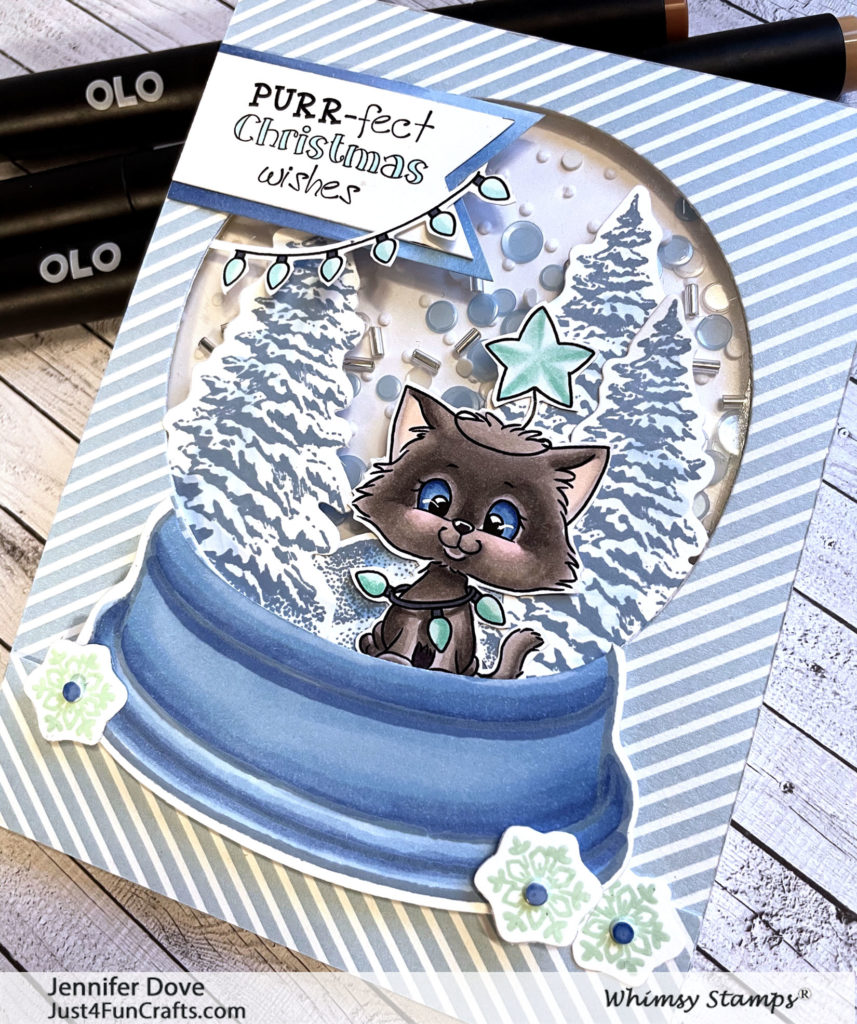 Creating this Card:
I started out with a paper from the Mix n Match 2 paper packet, and used the Holiday Snow Globe outline dies to cut the globe portion.  I stamped all the trees and snow using the Stone Blue stamp pad from my Catherine Pooler inks.  The trees and snow were layered in the underside of the opening, and then I adhered some acetate behind them.  After the acetate was placed in the opening window I added foam pop up tape for room for the This Calls for Confetti – Whimsy mix shaker material.  I placed a white embossed piece of cardstock on the base of the card, added the shaker material in the center in a pile, and then placed the popped up window over it.  This sealed all the shaker stuff in the window portion.  I stamped the base of the snow globe from the Holiday Snow Globe stamp set, and colored it with my OLO Markers.  I die cut out the base, and then popped it up off the front of the card.  The kitty from Can Do Christmas was colored, cut and adhered behind the base of the globe.  After stamping a few snowflakes, and die cutting them out, I popped them up off the card.  The sentiment was added as well as the Christmas lights from the Cat Do Christmas stamp set.
Now all that is left is to shake shake shake.
Cat Do Christmas clear stamps
Holiday Snow Globe clear stamp
Holiday Snow Globe outline die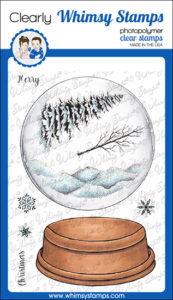 Mix n Match 2 paper packet
This Calls For Confetti – Whimsy Mix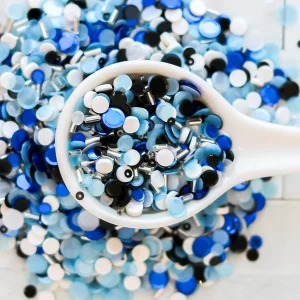 Catherine Pooler Ink – Stone Blue


10% off OLO at checkout click here.
OLO cOLOrs
B4.3 B4.7
BG2.1 BG2.3
C-G7
R-G3 R-G5 R-G7 RK
R5.1 R0.1