If fall is your favorite season then this new Dustin Pike digital stamp is going to make you happy too.  There are three in this series, and I chose Gordy Flying for this fun card.  I kept the focus on the main image by keeping it a very subtle color combination.
Whimsy Stamps just announced their NEW product mini release, and it is filled with pumpkins, turkeys, leaves and shaker goodies, just to name a few.  You can find the whole release here for rubber, clear and new dies.  If you are a digi fan remember at the same time as the regular release there are digital releases too, and they can be found HERE.  Please note that Whimsy ships from Florida, and due to Hurricane Ian they were impacted.  Product shipping will commence once the dust settles, but with digital stuff you do not have to wait.  Your love and patience is appreciated.
Creating this Card:
After stamping the background using the Checkerboard Doodles rubber stamp and a black Samp pad, I layered it onto a card base.  I layered a large white piece onto a black card layer and popped it up off the base layers.  I actually used my black marker to create the black layers by just coloring white cardstock as needed.  For the large layers all I need to do is color the edge that is exposed, this saves on buying black paper and is a lot quicker to color than cut.  I layered the "HAPPY" using the Bold ABC letter die, then placed them on the card.  The NEW Autumn Word and Shadow die was used on the lower portion of the card.  When it was all assembled I colored Gordy the pumpkin dude, using my OLO Markers, and popped him up off the card.  A few white Nuvo Drops were added to the large white piece of cardstock to break up the white space and add texture.
Gordy Flying DIGITAL stamp

Autumn Word and Shadow die
Chekerboard Doodles rubber background stamp
Bold ABC die set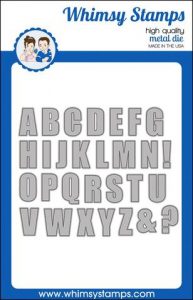 10% off your OLO order taken at checkout CLICK HERE
OLO cOLOrs
C-G1 C-G3 C-G5 C-G7 C-G9
W-G1 W-G3 W-G5
G1.4 G1.7
O2.4 R0.4 R0.5
Y2.3 YO2.3
O7.3 O7.7 O7.8