Okay this DIGITAL stamp "cracks" me up.  Looks like Santa had one too many cookies.  I just had to add it to the NEW Holiday Snow Globe stamp and dies that were just released from Whimsy Stamps.  This is one of MY stamps that I created, and have been waiting for this release forever.  There is so much you can fill-it-up with.  This is the first card I created, but I have more to show.
The Holiday Snow Globe die can be used in so many ways.  You can use it with the stamp, as a frame, and also the center can be used to create a fun shaker card.  Endless possibilities!  The supply is running low on this Holiday Snow Globe stamp and die, so don't wait!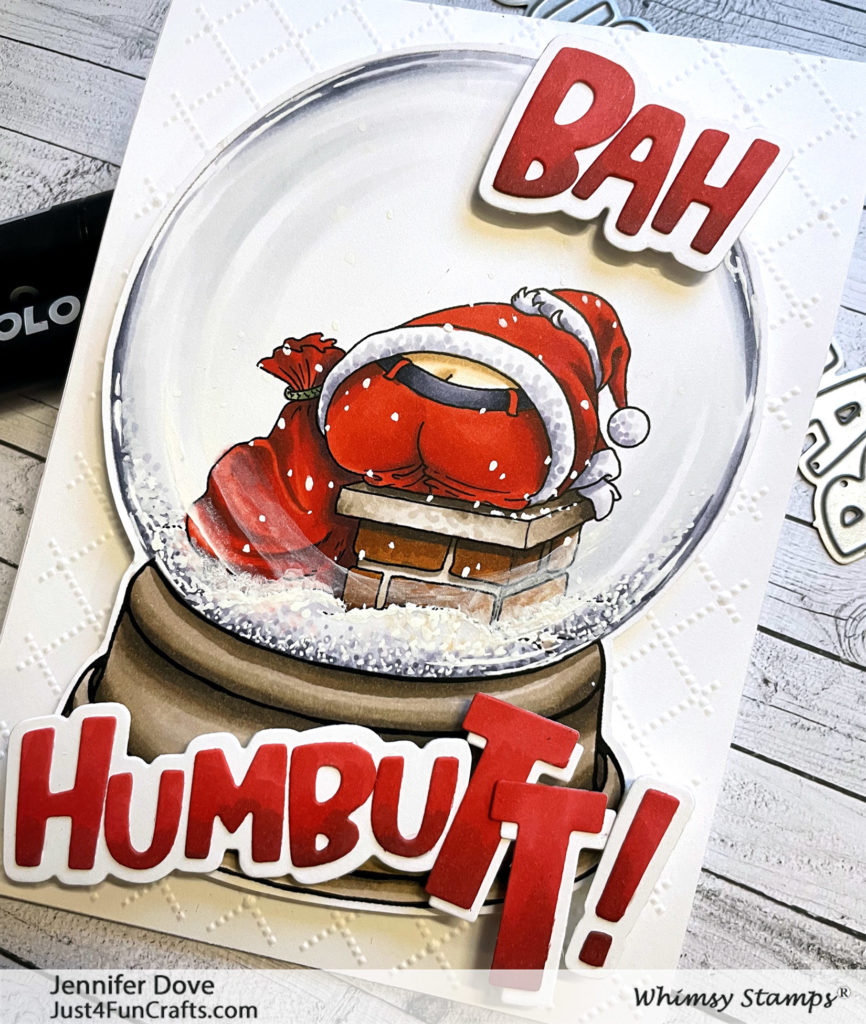 Creating this Card:
Remember you can use the Snow Globe stamp or dies on their own, but you can also use them together.  The links to all the products are below.  For this card I really just wanted the snow globe scene to take all the attention, so I did an embossed background in white.  I printed the Tight Squeeze Santa digital stamp onto white cardstock.  The globe was then stamped, (but I didn't ink the bottom portion) over the Santa, and then I stamped the base.  The image was all colored up using my OLO Markers, and after it was all done I put on my brave-face and added white paint and gel pen to give the appearance of snow and a clear globe around the scene.  I hand cut this image because I wanted the globe and base to be all one piece, but you can use the dies if you want the globe separated from the base.
This was popped up off of the card.  The Bah Humbug! die was cut out in white, and I colored the upper layer with my markers.  The "g!" was cut off, and I added two "t"s from the Bold ABC die set.  This was adhered to the snow globe.
I hope this card "cracks" you up too!  I think it would be a fun card to receive for Christmas, don't you?
Tight Squeeze Santa DIGITAL stamp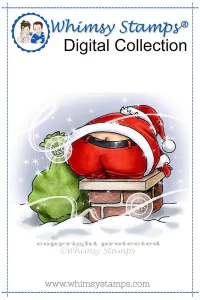 Holiday Snow Globe clear stamps
Holiday Snow Globe outline die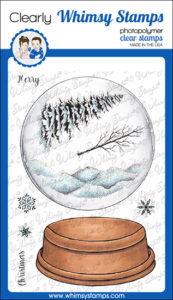 Bah Humbug word and shadow die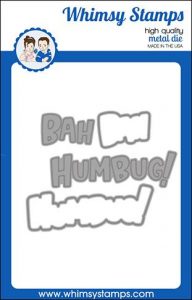 Bold ABC die set

10% off your OLO order click here
OLO cOLOrs
R0.5 R1.5 R1.7
O7.1 O7.3 O7.7 O7.8
C-G1 C-G3 C-G5 C-G7
OR3.4 OR3.7 OR3.8
Copic E50 E51 E53 E55