I had fun with the NEW Drippy Frame die and my OLO Markers on this one!  I have seen some fabulous samples using the Drippy Frame.  If you don't already be sure and check out all the inspiration from the Whimsy design team.  The easiest way to do that is to follow the Whimsy Facebook page, or just go to the store product you want, and see all the card samples within the product link.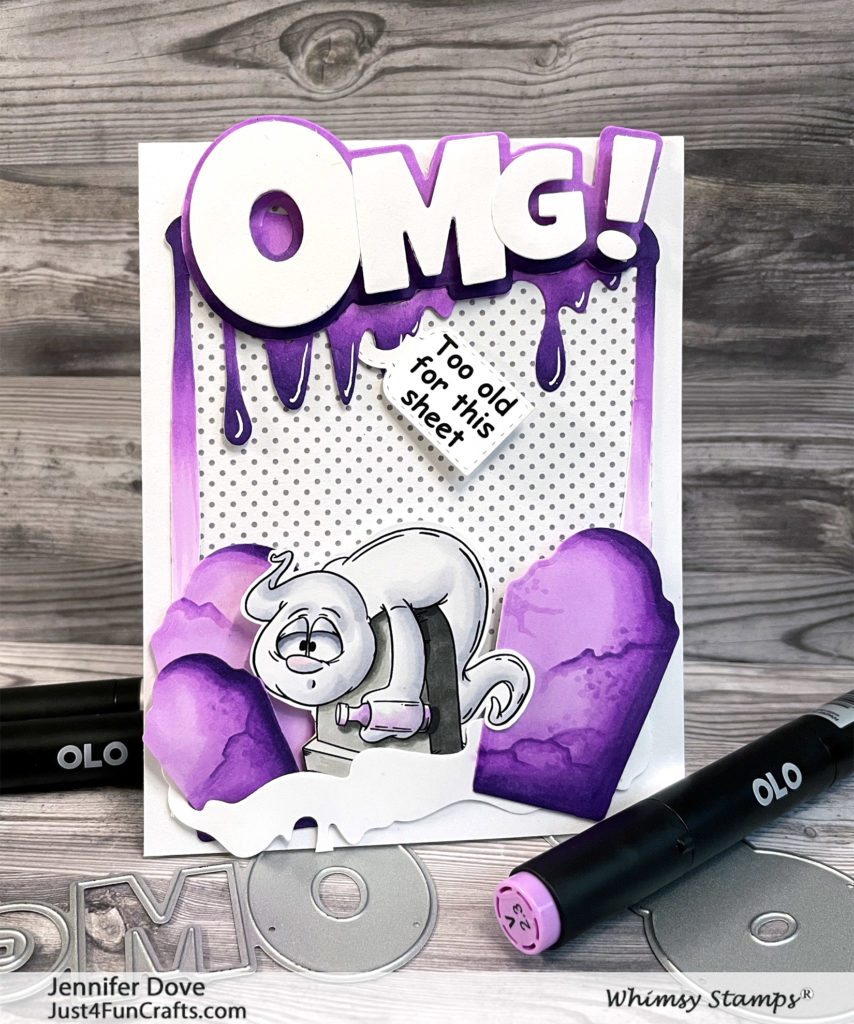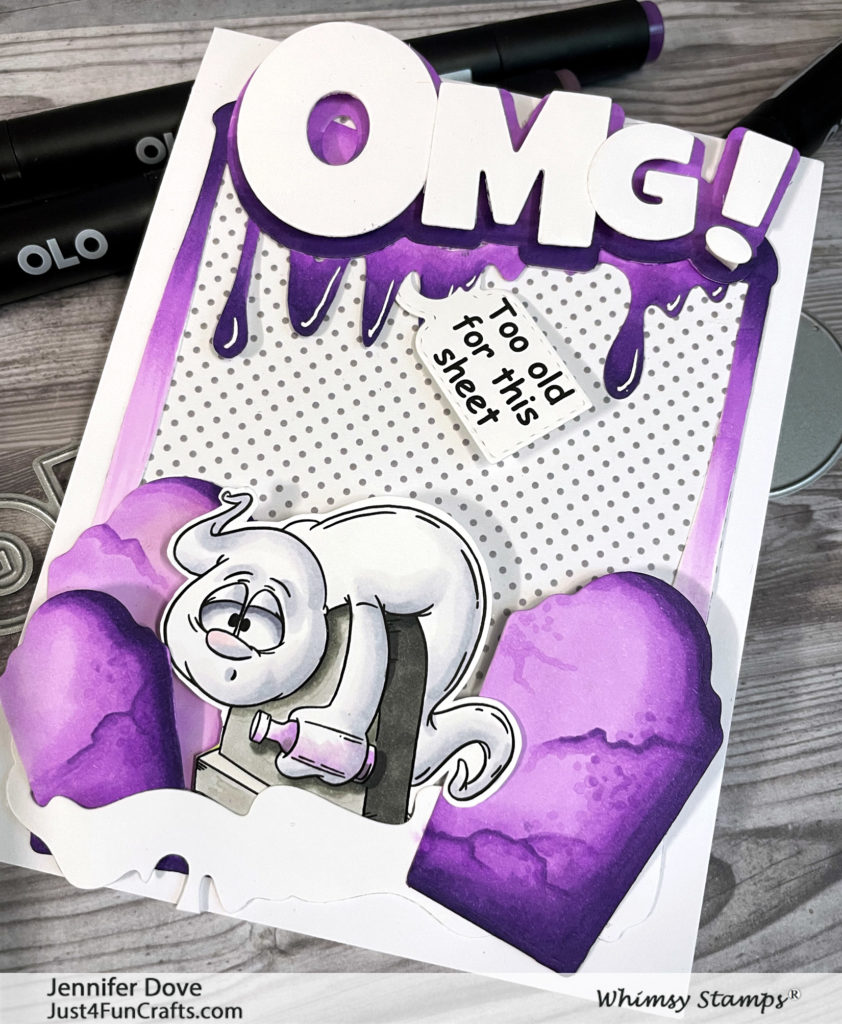 Creating this Card:
If you are interested in the OLO Markers be sure and scroll down and click on the link to get 10% off every time you shop.  From me, and OLO Markers…to you!
I love the bright and cheery nature of this card.  I die cut the Drippy Frame in white, and then colored it up using my markers.  I layered it onto some paper from the Mix n Match paper packet, and adhered it to the card.  Make sure you down adhere the bottom of the Drippy Frame to the pattern paper because you need to be able to slip the elements underneath.  I colored, and hand cut out the image from Hey Boo clear stamp set. The gravestones came from the Dracula's Coffin die set, and were colored with my markers.  Once they were colored, I added the gravestones and ghost image tucked behind the Drippy Frame.  The OMG! die cut was placed in the upper portion of the card, and a sentiment from the Hey Boo stamp set was added for an extra giggle.
I love how I can color the elements to match.
Hey Boo clear stamps
NEW Drippy Frame die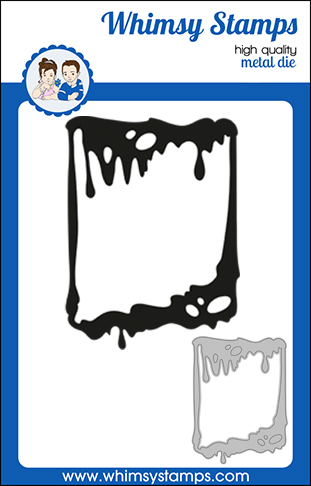 OMG! Word and Shadow die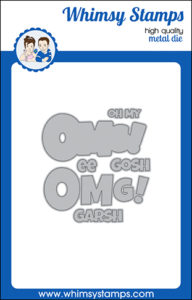 Dracula's Coffin Die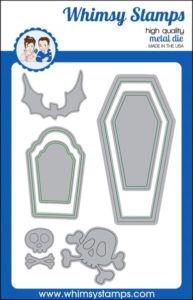 OLO cOLOrs
OLOMarker.com
W-G0 W-G1 W-G3 W-G5 W-G7 W-G9
C-G0 C-G1 C-G3 C-G5 C-G7
R5.1
V2.3 V7.6
RV0.1
Tombstones and Drippy die – V2.3 V2.4 V2.6 and V2.7