Hopping into the season with a new release from Whimsy Stamps.  I thought these bunnies were just the cutest, and decided to make a window card.  I placed the large Hello word and shadow die inside the card for a cool effect.  I shared the details below.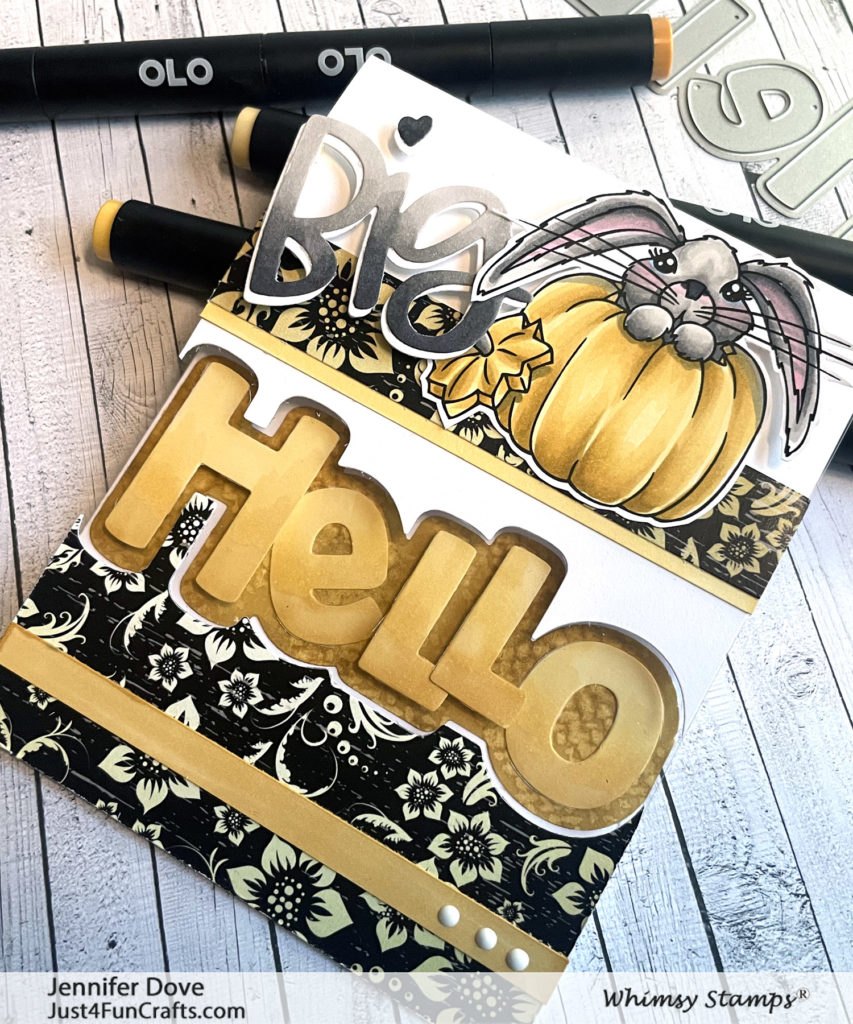 Creating this Card:
Let me see if I can explain.  I die cut the large Hello word (shadow only) out of the front of the card.  This will create two pieces as its got cut out in the center.  In order to maintain the A2 card front I attached them back together with a piece of acetate in the void, adhered to the inside of the card.  Now that I have my A2 card front again I started to design the card front.
Using the Farmhouse paper packet, I cut the shadow again and adhered it to the lower portion of the card front, matching it up with the die-cut out section.  I cut the word and shadow "Hello", and after coloring it up to match, adhered it in the window on the inside of the card.  This will show through when the card is open or closed.
I added a matching strip of paper to the upper portion so that the card patter paper felt balanced.  After coloring up the image with my OLO Markers, I hand cut it out.  I adhered the lower portion of the image to the card front and the upper portion was popped up.
The last thing to do was add a complimenting word.  For this I die cut the word "big" from the Big Hugs word die, and colored it to match the bunny.  I layered it to thicken the die a bit, enabling enough surface to use foam tape.  The "big" word was then popped up on the side of the bunny image.
I know you will have fun creating this card with items you might already own, or hop over to Whimsy Stamps and grab some of these elements from the new release to play with.  Links below.
Hoppy Floppy Bunnies clear stamps
Hello Word and Shadow die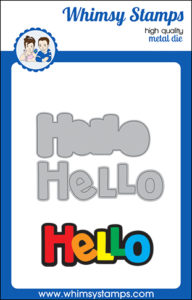 Big Hugs word die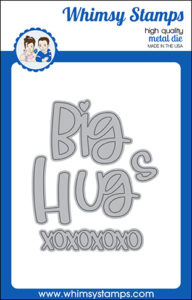 Farmhouse 6×6 paper packet


OLO cOLOrs
CLICK HERE for 10% OFF all orders – taken at checkout
W-G1 W-G3 W-G5 W-G7
R5.3
YO2.3 YO2.5 YO2.7