I know Valentines Day is ways off, but I had this card design stuck in my head and just had to put it to reality.  I guess it is a good way to show you can use this set for many occasions.  Plus who can resist this donkey butt!  This is my kind of humor!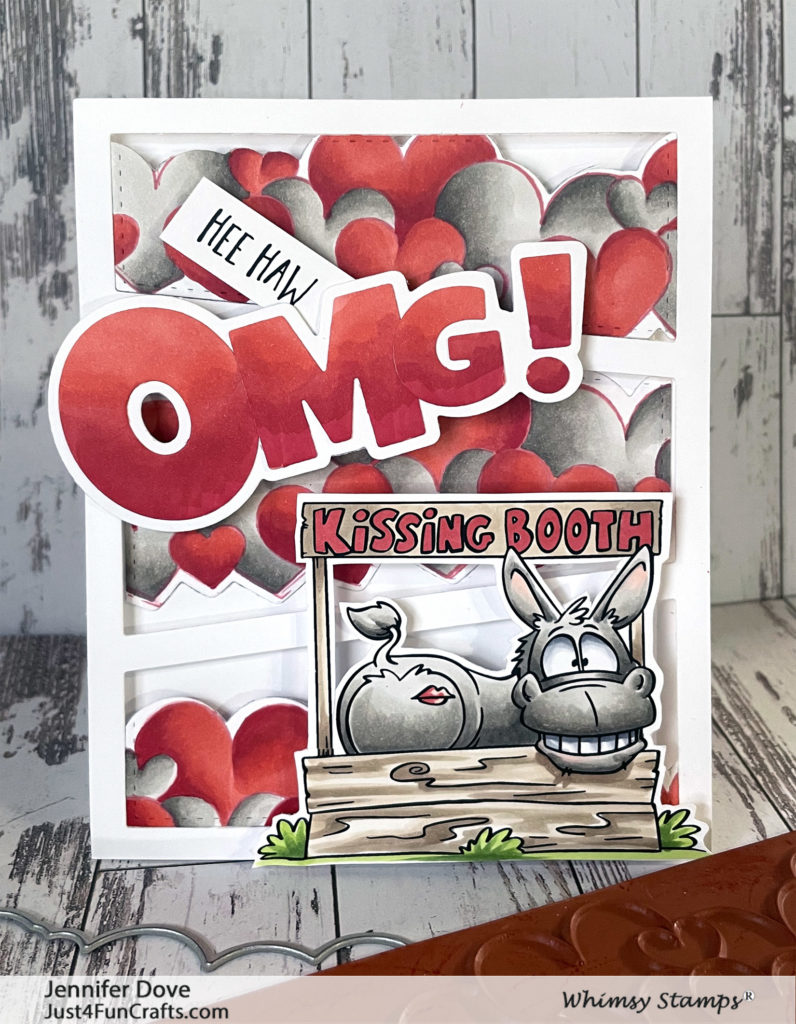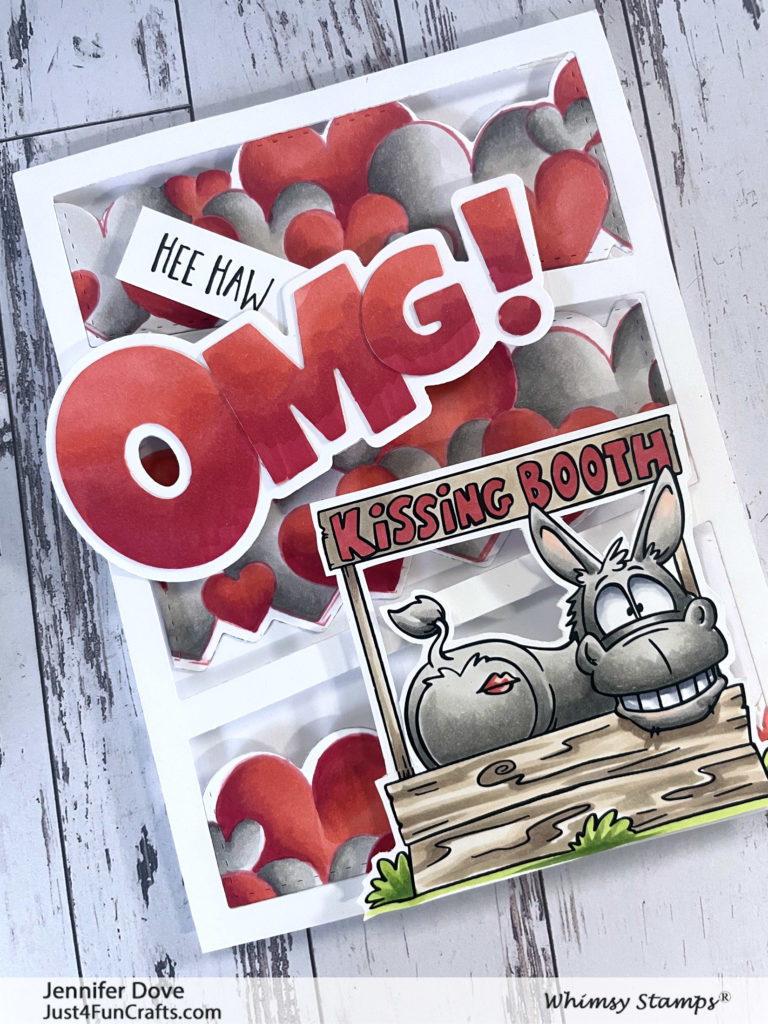 Creating this Card:
I will tell you a little secret…I color the Dustin Pike stamp line packaging.  My mom told me that when I create cards I should quite copying the packaging for my cards, but what she didn't know was that I am the one who colors them.  I might as well create a card with it too, right?  So if you ever wonder why my card coloring looks the same, well now you know why.
For this card I stamped the Heart Border three times, and colored it up.  The cool thing about this rubber stamp is is comes WITH the die too.  So I die cut it out and placed them behind the white Wonky Windows 4 die cut.  The whole Wonky Windows die is popped up so it created a fun frame.  I added my favorite OMG! die to the top of the frame, and then the colored Kiss My Donkey image to the lower portion.  This card has fabulous dimension with all the different elements combined.
Kiss My Donkey clears stamps
Heart Border STAMP AND DIE Combo

Wonky Window 4 die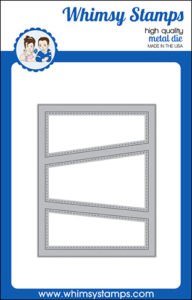 OMG! Word and Shadow die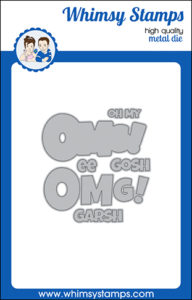 Copics
C1 C3 C5
W1 W3 W5 W7
R11 R27
E41 E42 E43 E44
YG03 YG17 YG67
Hearts
R24 R27 R29
W1 W3 W5