This bright and "cheerful" card was designed around the Angry Owl digital stamp from Whimsy.  The fun thing about digital stamps is you can make them whatever size you want, and even duplicate them into the design you have in mind.  If you aren't familiar with how to do that, then it is just as easy to print it multiple times, and hand cut them out.  I thought I would have some fun with this silly little bird for todays card.
This card was colored with OLO markers, and I shared some fun info below.
Unhappy with your current markers?  Markers getting sticky, lids not closing properly?  Customer service is hard to come by?  Cost keeps going up?  Refills aren't cost effective any more?  I have the solution!
DO NOT FORGET!!!
The special OLO Marker deal is going away in 2 days.  If you are contemplating getting them, now is the time.  Head over to OLOMarker.com and check them out.  I actually bought in on the Platinum deal, and with that I get a lifetime 15% off all reorders.  What a great way to get started with these markers.  Not only do you get the current full range of 128 markers, double sided instead of single, you get some optional handles to use if you prefer.  You and your friend can get this deal together and end up with two single sided sets!  Or happily keep them both for yourself.  This is worth the investment.  Who can beat the almost $400.00 savings!  I ended up purchasing the Brush/Brush option for myself.  I am currently using the prototype markers and am looking forward to the final production set for myself.  I love the current colors of the 128 set, and more colors will be coming in the future too.  How exciting is that?!  As a founder you personally will get to help choose the next colors to be added to the OLO range.  Want to know what OLO stands for…this is clever….
c-OLO-r
OLO is the heart of color!
Buy OLO Markers HERE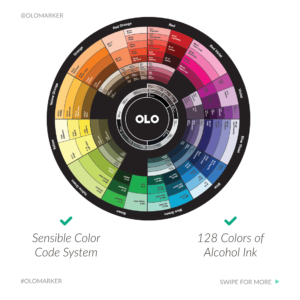 Angry Owl DIGITAL stamp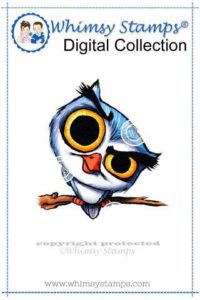 Hello Word and Shadow die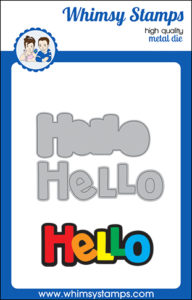 Mix n Match – Neutrals