Nothing like blowing the poof-balls off a dandelion, while making a wish.  Something about it is very cool, unless it is done in your garden or lawn.  Those are a ton of seeds.  Have you ever seen a poof-ball that is 4-5 inches wide?  While we were traveling in Oregon we found some.  They were fabulous for a little fun, and this stamp set brings back those memories.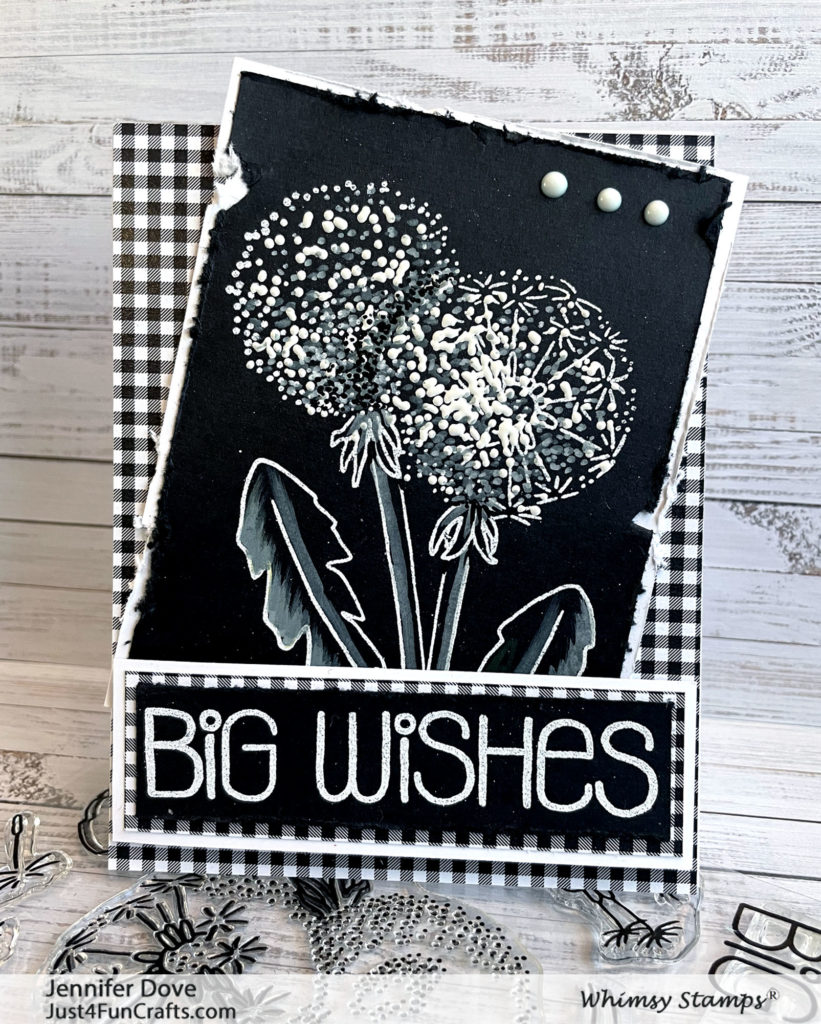 Creating this Card:
I thought for this card I would do a little heat embossing.  I wanted to keep it simple and elegant.  I stamped the dandelion puff part of the image using my clear versa mark stamp pad, and then added the detailed embossing powder over it.  I also stamped the sentiment, and embossed it the same way.  With the fine powder I use my heat gun over the top of the image, carefully, until it melts.    In order to give it more dimension I sprinkled the Chunky Embossing Enamel onto the puff portion of the image and heated from UNDERNEATH with the heat gun.  This way it will not blow off the portion of the card I want it to melt on.
This layer was placed on the gingham paper from the Mix n Match – Neutrals.  I love the simplicity of this card.
Big Wishes clear stamp

Stampendous Chunky White embossing Enamel

Stampendous Ultra Fine white embossing powder