How many of you look at a stamp and say "heck no…way too much coloring?".  I totally get it.  I thought the same thing with this stamp.  Once I actually got into coloring it I realized it was super easy, and on top of that I was able to create two different cards with the single image.  If you aren't into coloring, then this would be perfect for embossing, or stamp in black and color only one portion for color pop.  So many fun ideas in my head.  My next one I will just color the lemons, and then put it on yellow or black gingham.  Yup, many ideas.  This stamp is popular, so they are selling fast.  You can find the details for both of the cards below.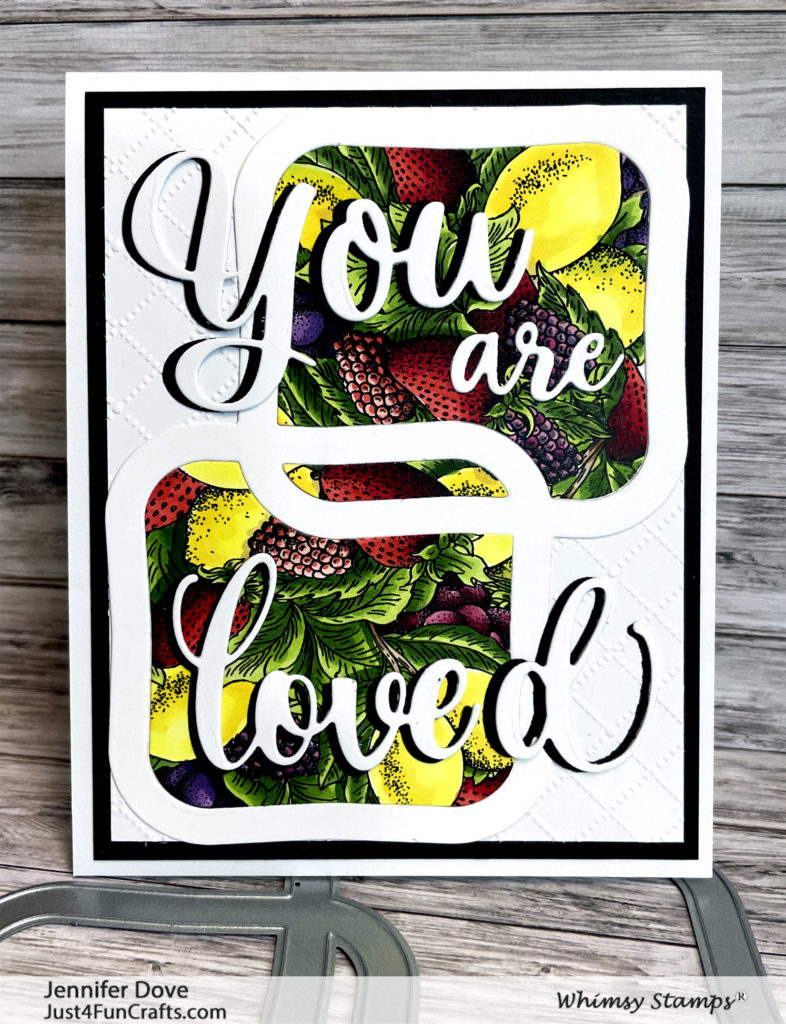 Fruity Background rubber stamp
Friend Word and Shadow die
Connected Tiles die
Love Word die
Sorry, no colors to share at this time.