ALERT!!  There will be no "bah humbugs" going on with this fabulous Whimsy Stamps Back Friday sale!!!  Thanksgiving is a day to be thankful, and you can now add an awesome sale to the reasons to give thanks.  While you are grabbing your 25% off, (starting at noon for 36 hours), be sure and check out this adorable penguin with chocolates that was used on this card.
Have a very happy Thanksgiving my friends, and remind the ones you love how thankful that they are a part of your life!
Creating this Card:
I wanted to create a card using a teal and red color combination, so I stamped the Gingham background to match some teal paper I had in my stash.  All teal layers were then die cut using the Zig Zag Stitched Rectangles die.  The main image was colored, and also die cut out with the zigzag die.  The sentiment is a word and shadow die called Bah Humbug, and I thought that whomever might be having a "bah humbug" kind of day just might need chocolates.
Penguin Chocolate Surprise rubber stamp
Penguin Chocolate Surprise digital stamp


Bah Humbug word and shadow die set


Zig Zag Stitched Rectangles die set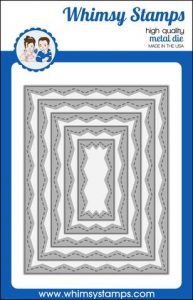 Gingham rubber background stamp

Copics:
C1 C3 C5
W1 W3 W5 W7 W9
B00 B02 B05
R11
R14 R24 R29 R89
BG0000 B000