If you weren't convinced that this cute set, On a Roll is a must, then maybe this will do it!  Combined with some of my other favorite dies, makes it a super fun card to create and send out.
I figured I would showcase one last card before the next release from Whimsy Stamps that is happening on Sunday, August 1st.  I can tell you this release is out of this world…you just wait and see!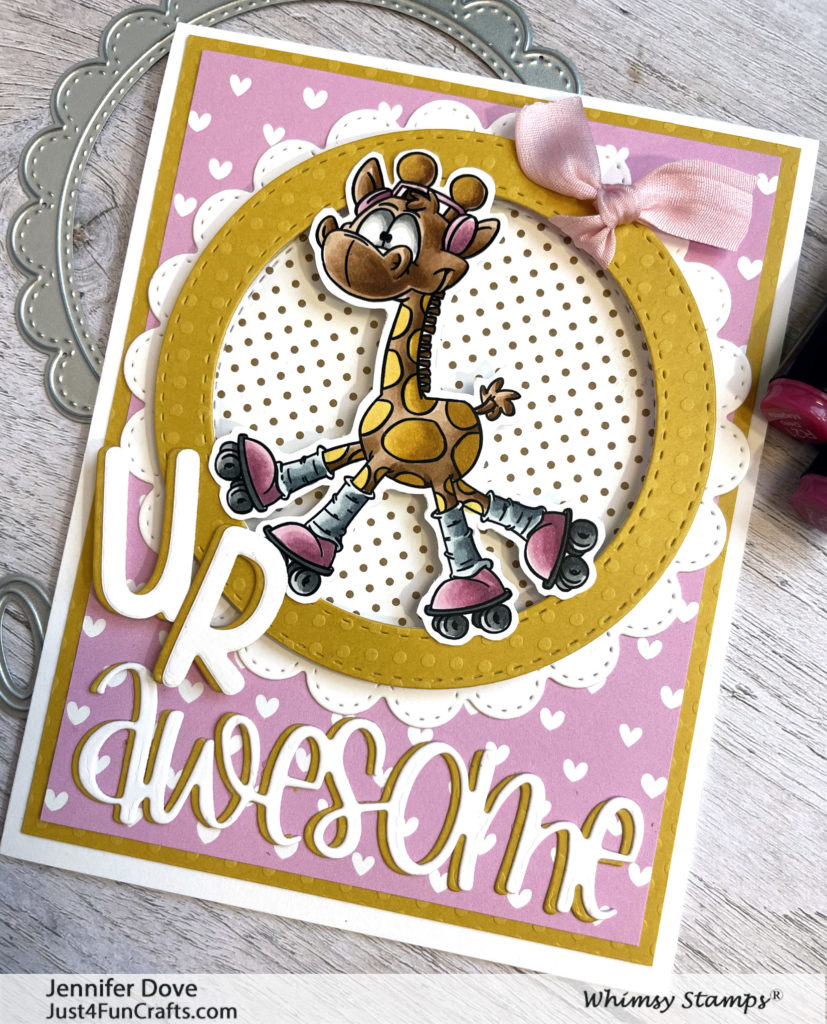 Creating this Card:
After grabbing some random pattern paper from my stash that matched the images colors, I started building the card.
I started the card by die cutting the circle-frame from the Shaker Maker Combo die set.  I like to use this die-frame because its wide enough for foam tape, making it easy to pop up.  This layer was placed over the larger scallop from Scallop Circle Frames dies, then placed over the dot pattern paper.  After cutting out the image I placed it on the circle frame.  I placed this combo of layers over the pink heart paper towards the top of the card to allow room for the sentiment.  To finish off the card, I added the sentiment using the Awesome Large Word die and the "U" "R" from the Cutie ABC dies.
I just love my Whimsy stuff, and get so much use out of them.
On a Roll clear stamps
Awesome Large Word die

Cutie ABC die set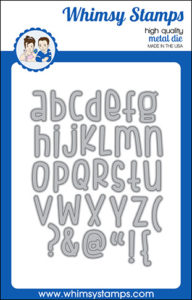 Scallop Circle Frames die set

Shaker Maker Combo die set