Have you caught the bug yet?  That is the dragon bug…I just adore Dustin Pikes dragons, and this set just happens to be about dragons and bugs.  I love the monochromatic look of this card, and need to do it more often.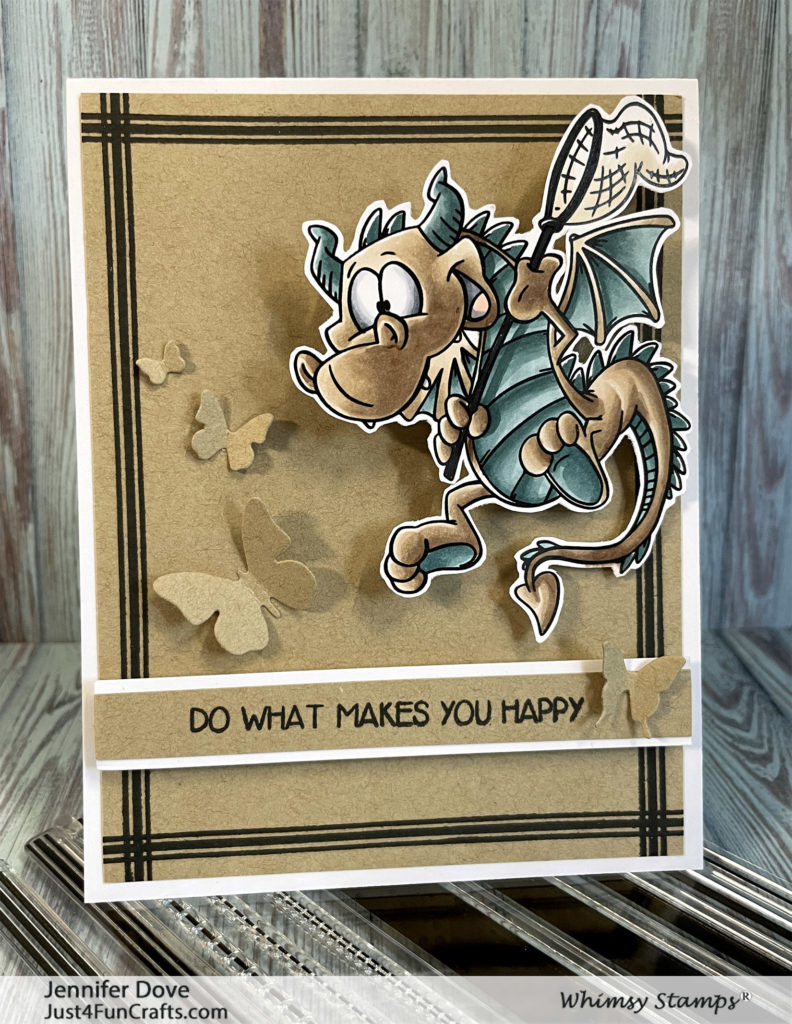 Creating this Card:
Using the Get In Line clear stamp set, I stamped the fun border.   Another great way to use this stamp set is you can bend them into different shapes you might want for your card design, and is simple way to create a border without building up in layers of cardstock.   For this card I chose to use Kraft cardstock, but I still needed white accents to coordinate with the white border around the dragon, so you will see all layers have white added to them jut for that reason.
The dragon from the Flight of a Dragon clear stamps was colored, hand cut out, and then popped up off the card base layers using an Action Wobble.  When you flick him, he will give a wiggle.  This is a simple way to make a card interactive, and is quite fun too.
I used the butterflies from the Slimline Scalloped Edge Pocket die set, and just adhered the center portion.  I love how the wings can then be folded up, and it will give them a bit more dimension.
The sentiment is from the Simple Sentiment Strips stamp set, and really does showcase the mood of the dragon.
Flight of the Dragon clear stamps
Get in Line clear stamps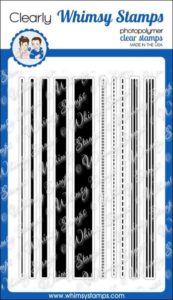 Simple Sentiments Strip clear stamps
Slimline Scalloped Edge Pocket Die
Action Wobbles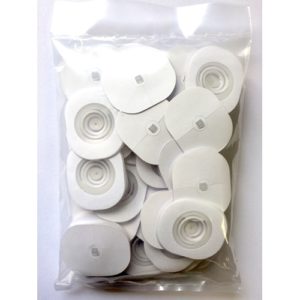 Copic Markers:
E41 E42 E43 E44
BG72 BG75 BG78
C1 C3 C5 C10