Here is another fun way to send a hug, and I know we all love gnomes!  This should wrap up the latest release from Whimsy Stamps, but I know I will be using it a bunch more in the future.  I have another pile of things need to be working on, so this gives you time to play with this release before the next one comes along.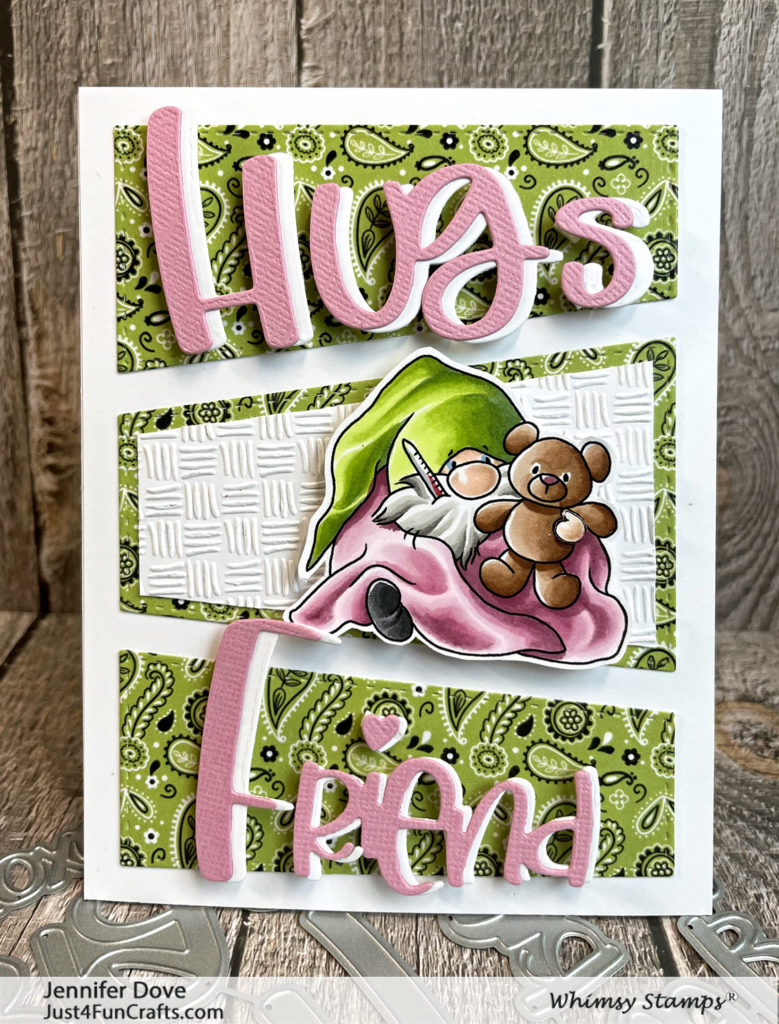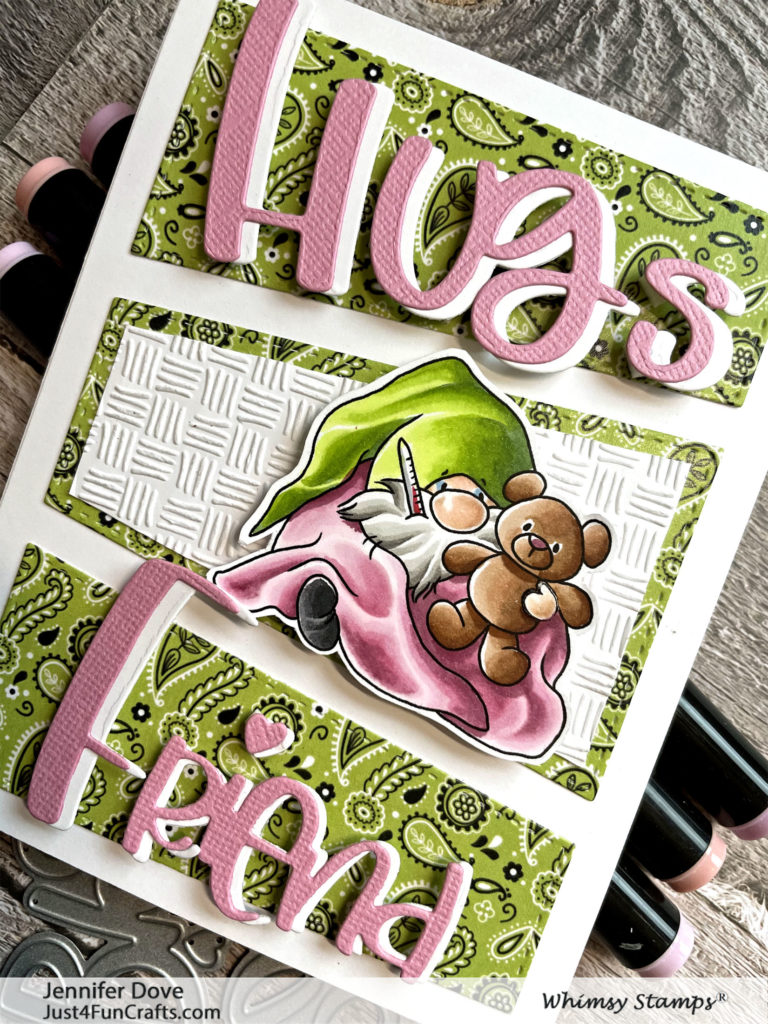 Creating this Card:
There is that Bandana paper again…and as you can see I am still loving it.  I used the Wonky Windows 4 die to create the frame for this card, but this time used the inside pieces.  The little center white piece was textured using the Thatched Slimline Embossing Folder.  I kinda have a thing for embossing folders, and this size is fabulous.
Using the "hugs" from Big Hugs, and "friends" from Best Friends die, I created the sentiment.
Gnome Get Well was released a couple month ago, but I hadn't had a chance to use it yet, so I decided to color it up and use it for this card.
Gnome Get Well clear stamp set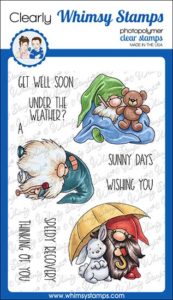 Wonky Windows 4 die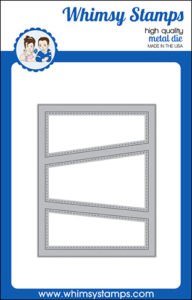 Big Hugs Word die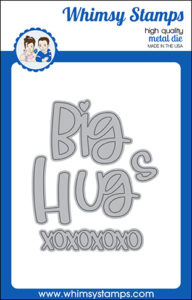 Slimline Thatched Embossing Folder
Best Friend Word die
Bandana 6×6 paper packet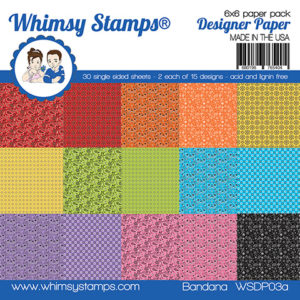 Sketchmarker Brush Pro alcohol markers:
MarkerUniverse – USE Coupon Code DOVE15 for 15% off your order until July 15 2021
G32 34 51 greens
R32 33 34 35 pinks
BR10 11 12 13 browns
R32
BR12 13 24 15 skin
T1 3 5
W3 5 7