Oh Cluck!  Here we go again with another great chicken set.  If you don't like chickens…sorry…not sorry!  I am totally digging' the Bandana paper packet, and as you can see from the last couple posts have been using it a lot.  I think I will have to buy more!
Creating this card:
This silly chicken has found a place to roost, and if you are around chickens at all you know this is normal.  Chickens are so funny!
When I decided to do another chicken card I just knew that the WTF? die had to be used again, because it rhymed with "cluck".  Using the chicken wire, eggs and frame from the Chicken Coop die set it made the perfect setting for this crazy duo from What the Cluck clear stamp set.  This set also comes with the optional outline dies.  I placed them on the red paper in the Bandana 6×6 paper packet, and add the word "OH" using the Bold ABC die set.
The faces of these two chickens says it all don't you think?  You can find the products now in the Whimsy Stamps online store, or ask your local store to order them in for you.
What the Cluck clear stamps
What the Cluck outline dies
Chicken Coop die set
Bandana 6×6 paper packet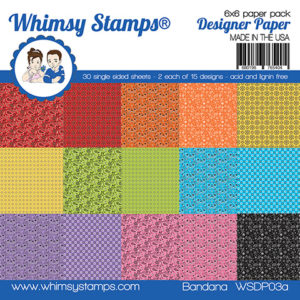 WTF? Word and Shadow die
Bold ABC die set
Sketchmarker Brush Pro alcohol markers: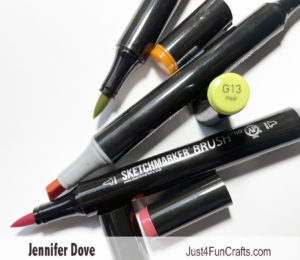 These FABULOUS markers can be purchased through MarkerUniverse HERE
Use coupon code DOVE15 for 15% off until July 15 2021
BG20 21 22 23 top chicken
R61 R101 comb
CG3 4 5 7  chicken wire
O41 R112 o52 beak
Y52 BR10 11 12 bottom chicken