Everyone knows mermaids are real, and I spotted this one in the latest Whimsy Stamps release.  The release has quite the under-the-sea theme, with the sweet mermaid snd some fabulous sharks.  If you haven't had time to check it out, it is a must.  You can find the whole release HERE.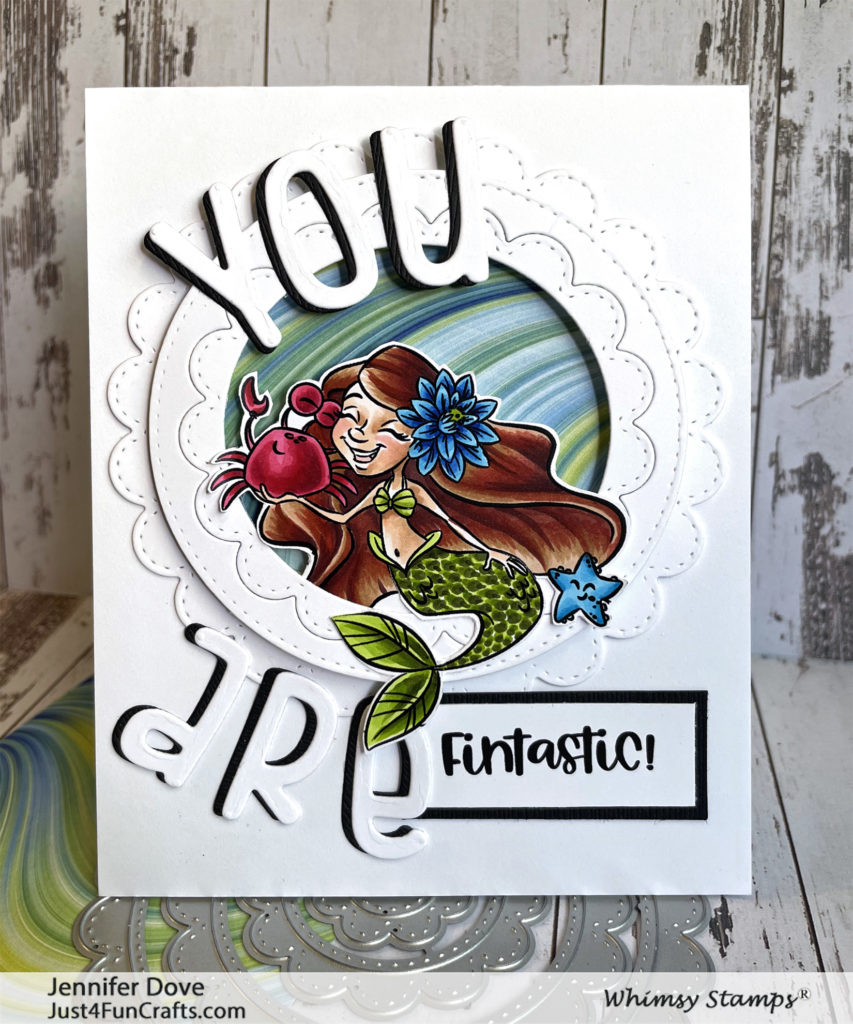 Creating this Card:
I haven't colored a mermaid in a while, so this was super fun.  Of course she had to have red hair, as I am quite fond of redheads.  Both of the mermaids in this set are super adorable, and come with a few friends for creating scenes.
I decided to color her up and then hand cut it out, minus the rock, in order to place her into the new Scallop Circle die.  I have used it a few times now, and have added it into my favorites pile.  The Scallop Circle die layer was added on top if the new Slimline Taffy pattern paper, and the swirls definitely remind me of water flow in so many different color options.
To FINish off the card I used the Cutie Alphabet to create the large letters in the sentiment, and the word "fintastic" from the stamp set.
ENJOY!!
Fintastic Mermaids clear stamps
Scallop Circle die set
Cutie Alphabet die set

Slimline Taffy paper packet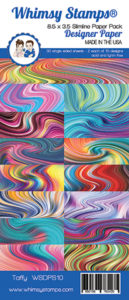 Sketchmarker Brush Pro alcohol markers
Sold through MarkerUniverse LINK HERE – 15% off – Coupon Code DOVE15 (expires July 15, 2021)
B70 B72 B73
R100 R101 R42 Crab
BR11 BR13 BR21 BR31 BR30 Hair
G30 G31 G32 G33 Fin
BR12 BR13 BR15 BR24 R64 Skin