You might look at this card and say "whoa, there is a lot of cluck going on".  Let me tell you from my experience…when it comes to chickens there is definitely a lot of busy stuff happening.  I thought that this card had the perfect amount of crazy.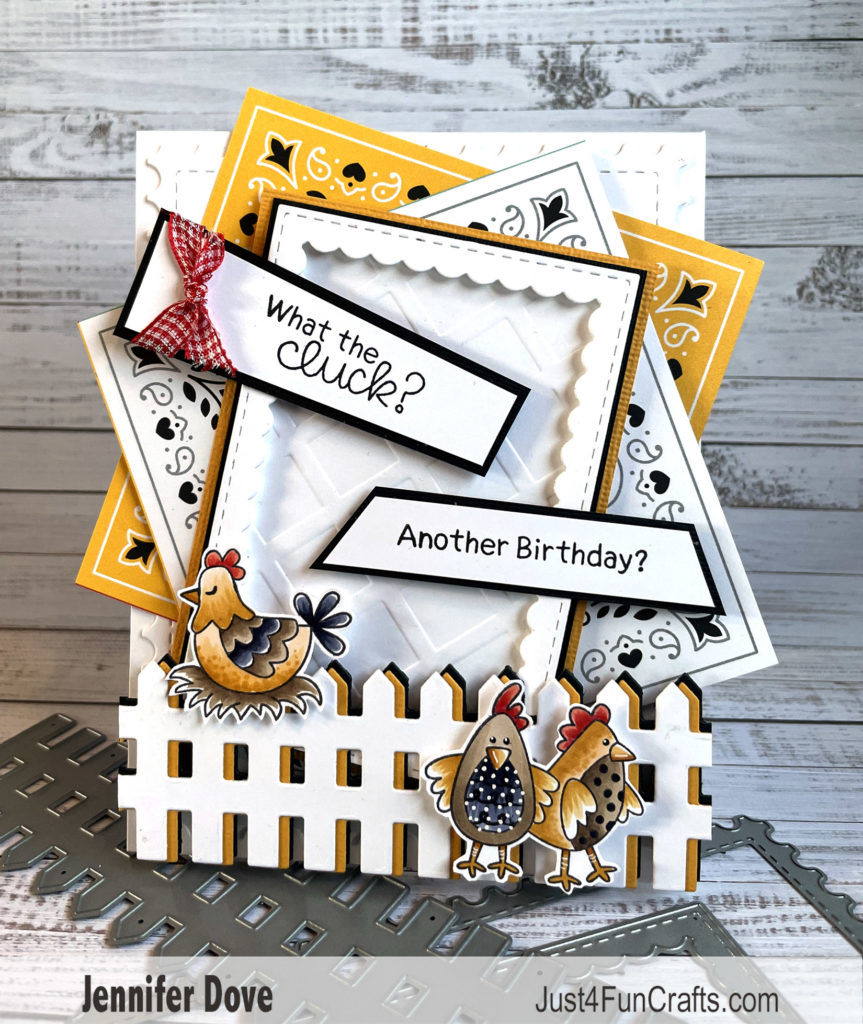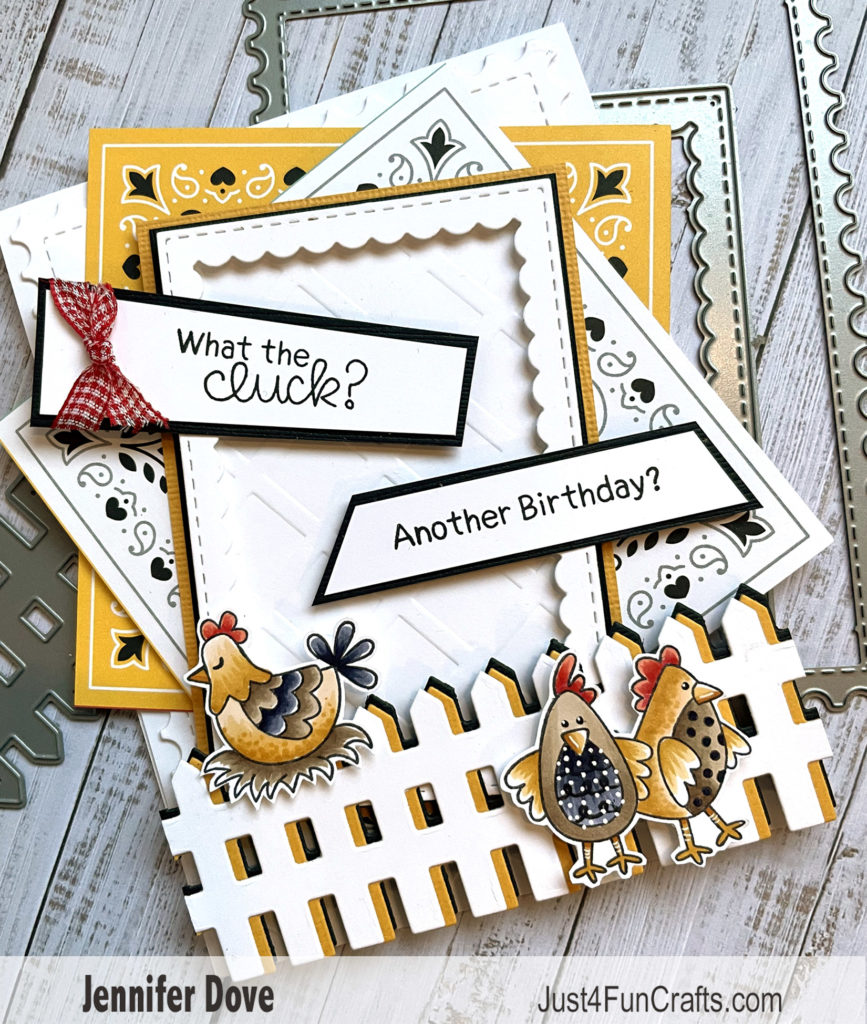 Before I go on talking about this card, I want to thank Newton's Nook for being a wonderful sponsor of the Jenn Dove's Boot Camp.  They have spoiled the attendees the past couple years.  This is a wonderful company, with fabulous products.  Be sure and check out all they have to offer, and show your support.
Creating this Card:
Layers, upon layers, upon layers!
Using the Fence die, three layers were created, and adhered together.   The little frame was created by using the Frameworks die and layering it on an embossed white piece of cardstock.  This layer was placed on two more layers of coordinating paper.  The frame piece was placed on two fun pieces of pattern paper, and then onto a panel die cut with the largest die in the Frameworks set.
Then there is those silly little cluckers.  Just like real chickens they appear to be gossiping amongst themselves.  I colored and cut them out, and placed them on the front of the fence.
Don't you think this will give someone a giggle?  Be sure and check out some of the other animals like the goats and sheep on Newtons Nook too, because I bet you can mix and match them on your card.
Cluck clear stamps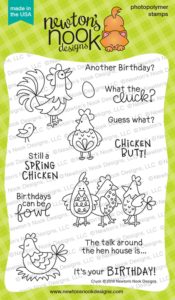 Cluck coordinating outline die
Fence Die
Framework die set
The pattern paper I used came from a 12″x12″ paper pad called Down on the Farm.  I was able to locate the 6″x6″ on Amazon, but it doesn't have the white bandana pattern in it, so you can substitute it with the chicken wire paper.
Doodlebug – Down On the Farm 6″x6″ paper pack
Copic Markers:
R02 R05 R27
YR20 y23 Yr24
BV20 BV23 Bv25 BV29
E42 E43 E44