Okay, now this was super fun to create.  I went a bit extra"outside the box" to make this card.  Let's see if you can figure it out how it was created by looking at the full stamp set.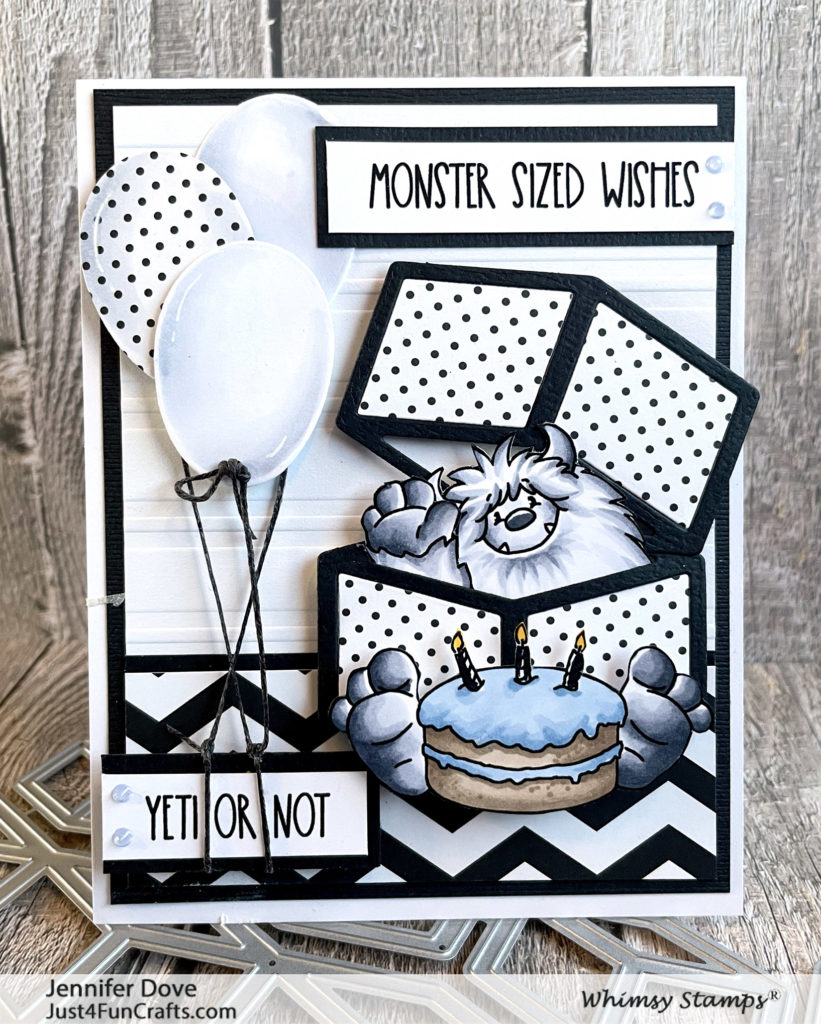 Card Design:
Did you look at the whole Yeti to Party clear set and compare it to the actual card?  Have you discovered how many images I used to create the "new" one?  I used the head of one, the hand off of another, and the feet and cake off the third to accomplish this design.  How cool is that that you can actually get a fourth image out of this set.
Combined with the new Cubed die set, I die cut two of the large cubes and flipped one upside down to create a box.  Now I have a Yeti in a box.  Cool right?
The last fun thing I did to Crete this was to turn one of the Comic Speech Bubbles into a balloon.  I told you I had fun with this one!  It is amazing how you can use stamps and dies in different ways if you give it some thought.  Be sure and grab your stamps and dies from the store using the links below, and start having some fun.
Yeti to Party clear stamps
Cubed die set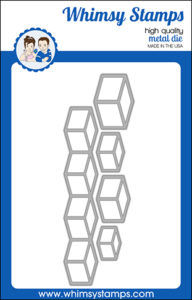 Copic Markers:
C0 C1 c3 C5 C7 C10
B91 B95
Y17
E42 E43 E44